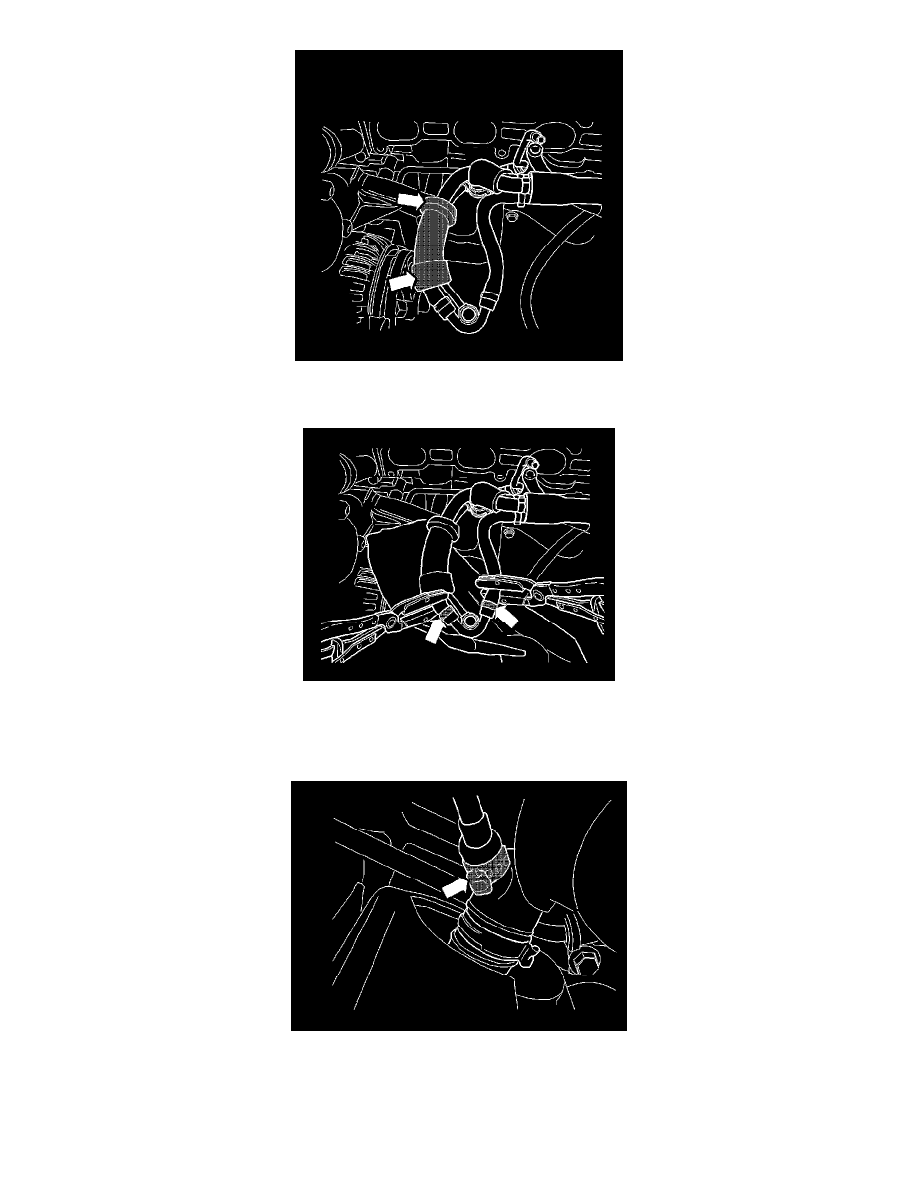 Wet the outside of the insulation using soap
solution. Fold back both ends of the insulation.
Place paper under the vacuum nipple to absorb any coolant leakage.
Install hose clamp pliers on the engine coolant hoses.
Remove the hose clamps on the engine coolant hoses.
Disconnect the engine coolant hoses from the nipple.
Remove the hose clamp from the plastic hose
nipple on the oil trap.
Pull the plastic hose out from the insulation. 
Note! If the white plastic nipple breaks off and remains in the rubber hose it must be removed. See the following step.