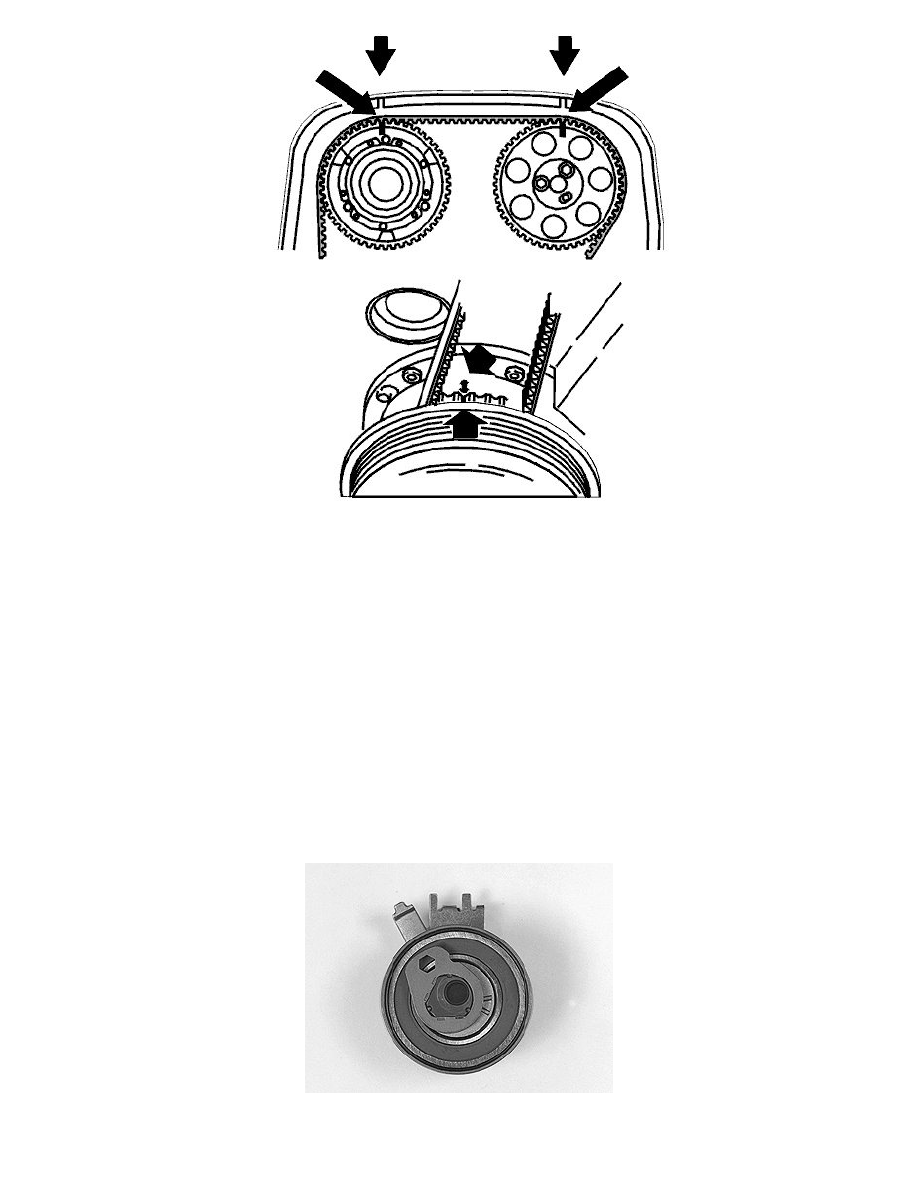 Remove
-
the cross stay between the suspension turrets
-
the servo reservoir and the expansion tank and place them on top of the engine.
Warning! Ensure that no power steering fluid is spilled. Extremely flammable.
-
the auxiliaries belt
-
the front timing belt cover.
Raise the car.
-
the right front wheel
-
the nut for the cover in the right fender liner.
Install the upper timing belt cover.
Turn the crankshaft clockwise until the markings on the crankshaft and camshaft pulley correspond.
Turn the crankshaft a further 1/4 of a turn clockwise, then back counter-clockwise until the markings correspond.
Remove the upper timing belt cover.
Removing the timing belt
Slacken off the belt tensioner.