< PREV PAGE
NEXT PAGE >
XC90 2.5T AWD L5-2.5L Turbo VIN 59 B5254T2 (2003)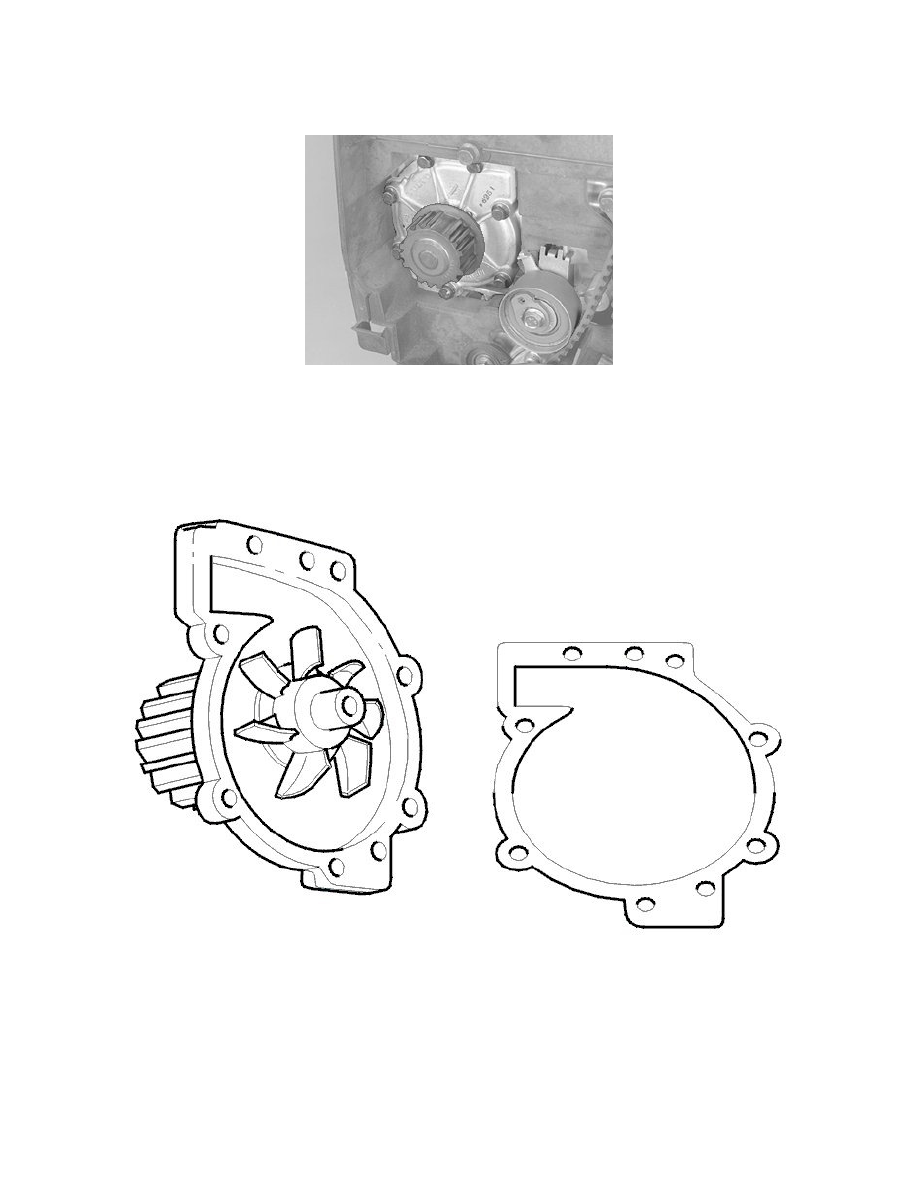 Slacken off the center screw for the belt tensioner slightly.
Hold the center screw in place. Turn the tensioner eccentric clockwise to 10 o'clock using a 6 mm Allen key.
Unhook the timing belt.
Remove the coolant pump
Remove the screws
-
Tap the pump wheel with the shaft of a hammer and remove the pump
-
Clean the gasket faces thoroughly.
Replace the coolant pump
Install:
-
a new gasket
-
a new pump.
Tighten the screws crosswise. Tighten to 17 Nm.
Installing the timing belt
< PREV PAGE
NEXT PAGE >