< PREV PAGE
NEXT PAGE >
XC90 2.5T AWD L5-2.5L Turbo VIN 59 B5254T2 (2003)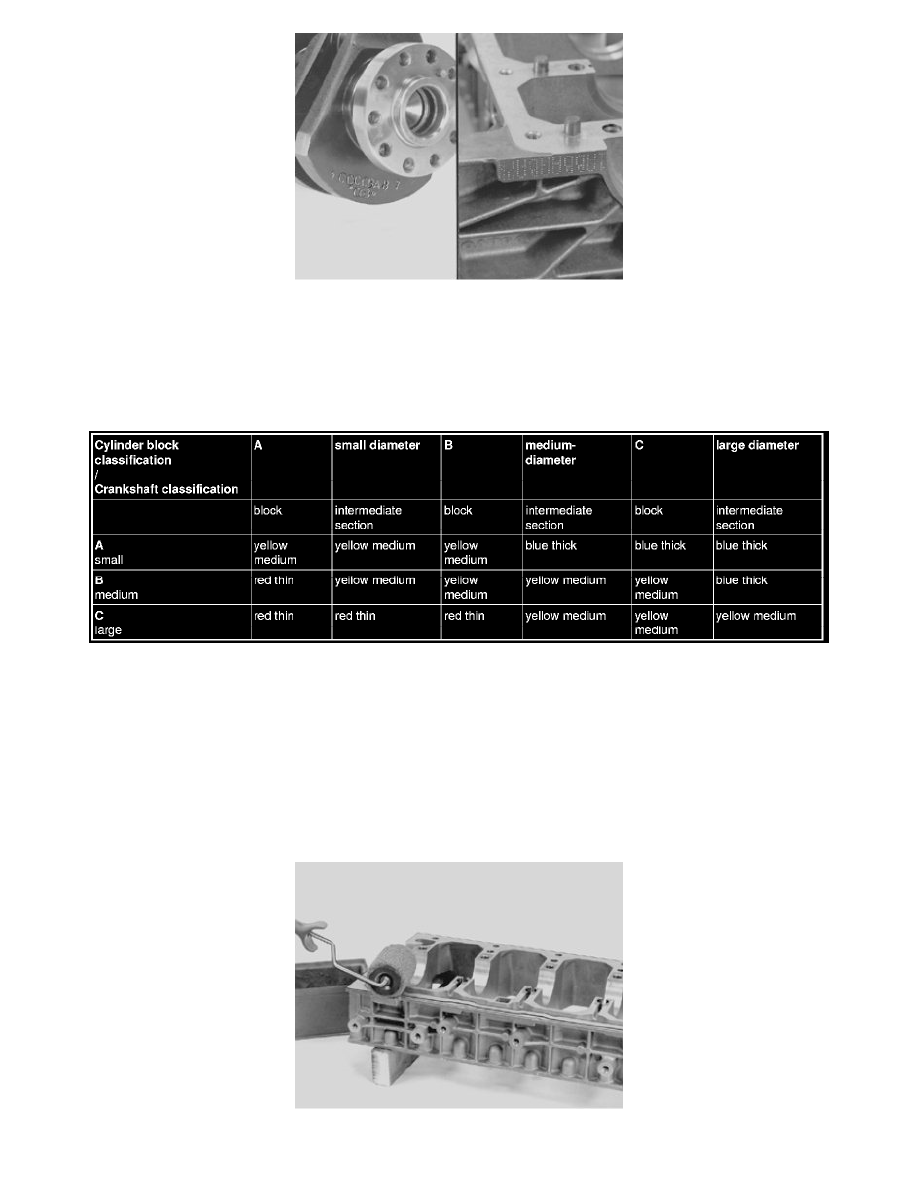 Wipe clean the bearing recesses in the block and the intermediate section.
Check that the components are clean and undamaged.
Check the classification of the block and crankshaft.
The classification marking is at the rear edge of the block and the crankshaft. The classification is read from digits 1 to 7. The first letter after digit 1 is
the classification of main bearing 1. The bearing positions are numbered starting at the front of the engine.
Selecting bearings
Install the main bearings in the cylinder block and the intermediate section. See the table.
The axial bearing is positioned at bearing recess 5.
Caution! When reusing old bearing covers, ensure that they are correctly positioned for the direction of rotation of the crankshaft.
For example: The marking on the block at bearing recess 1 is B. The marking on the crankshaft at the corresponding bearing recess is C.
Therefore the bearing in the block is marked red and the bearing in the intermediate section is marked yellow.
Note! The thickest of the bearing caps must always be installed in the intermediate section. This is keep the center line as straight as possible.
The intermediate section
Wipe the surfaces dry.
< PREV PAGE
NEXT PAGE >