< PREV PAGE
NEXT PAGE >
XC90 2.5T AWD L5-2.5L Turbo VIN 59 B5254T2 (2003)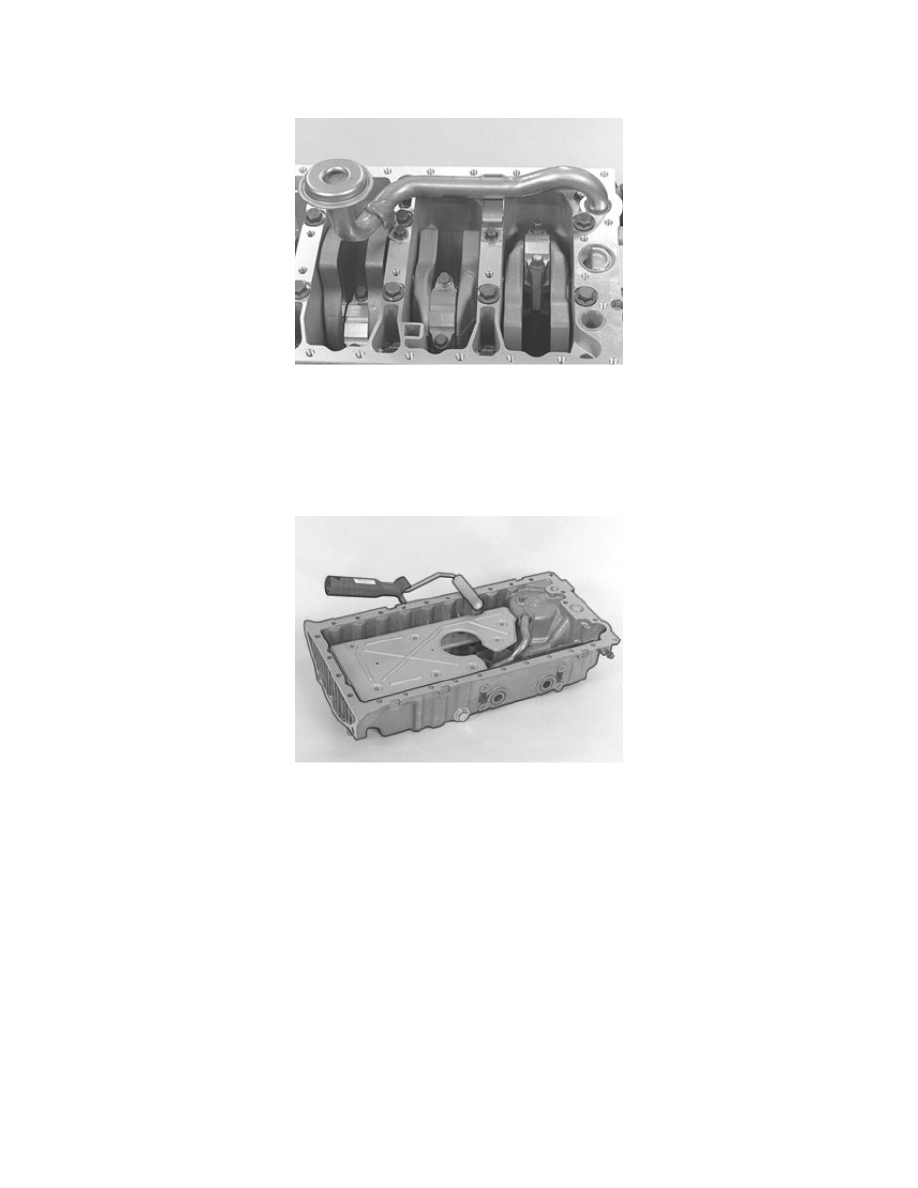 Note! The crankshaft must not be rotated before the connecting rod cover has been tightened.
Installing the oil pump suction pipe
Install a new sealing ring on the suction pipe.
Carefully press the suction pipe down into the intermediate section.
Check that the sealing ring is correctly positioned.
Tighten.
Install new sealing rings for the oil ducts to the oil pan.
Installing the oil pan
Wipe the surfaces dry.
Apply liquid gasket 11 61 059 to the oil pan. Use roller 951 2767 Roller See: Tools and Equipment/951 2767 Roller.
The surface must be completely covered without any excess.
Position the pan and install all screws
Caution! Check that the rear edge of the oil pan is in line with the rear edge of the cylinder block. Permissible tolerance ± 0.025 mm. Use a steel
ruler and feeler gauge.
Tighten the screws from the rear of the pan and forward.
Installing the oil cooler
< PREV PAGE
NEXT PAGE >