< PREV PAGE
NEXT PAGE >
XC90 2.5T AWD L5-2.5L Turbo VIN 59 B5254T2 (2003)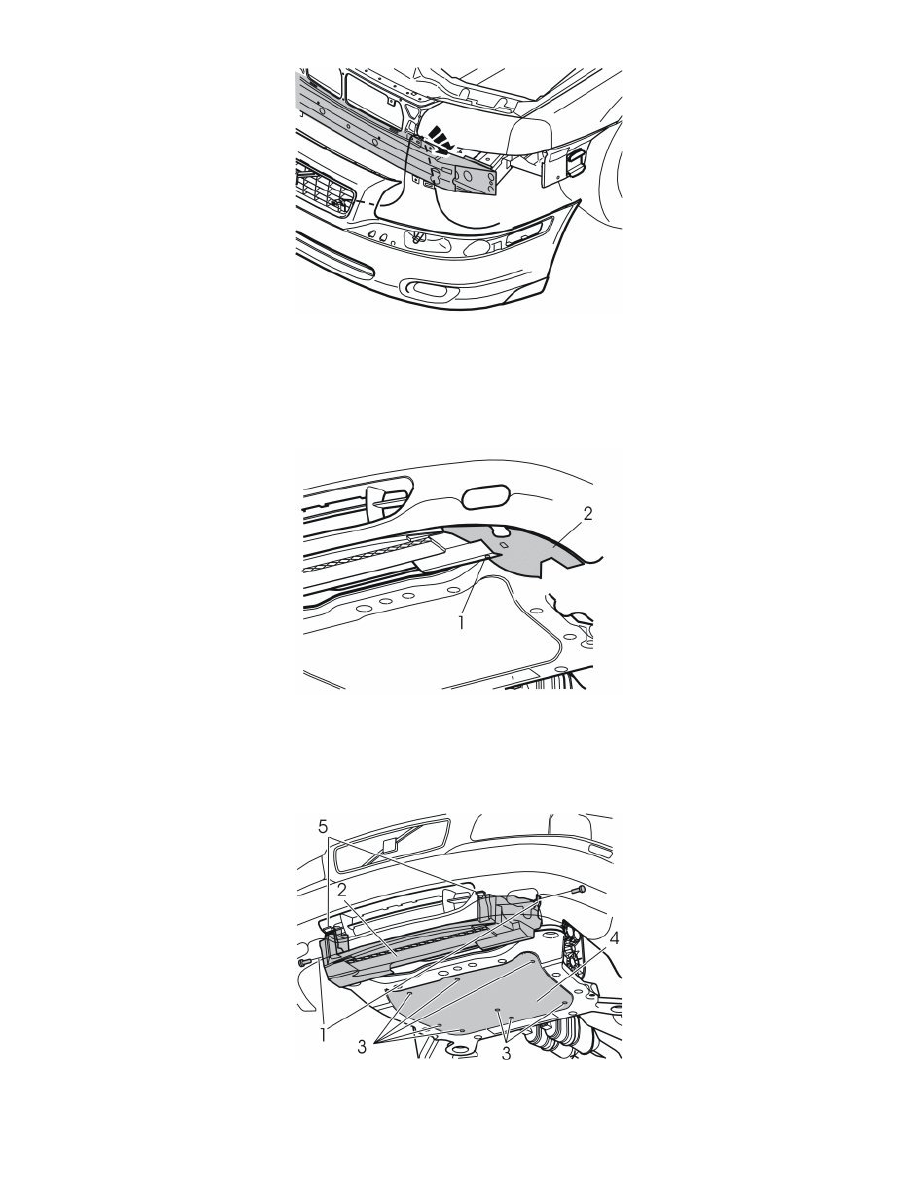 -
Take screws and mounting plate from the kit. Install the front intake and slide it to the left as far as possible. Tighten.
-
Insert the cable from the front intake on the upper side and rear side of the collision member on the left-hand side of the radiator and allow them to
hang down.
-
Reinstall the bumper cover to the body using screws and clips. Align the length of the cable by the front edge/left side of the rubber seal.
-
Tighten the four M8 screws to 24 Nm (18 lbf.ft.) and reinstall the covers.
Steps 28 - 30 apply to the S60, V70 and S80
-
Raise the car.
Applies to cars with side air baffles
-
Remove the screw (1) from the left-hand air baffle (2), and remove the air baffle by pulling it backwards.
-
Carry out the same procedure on the right-hand air baffle.
Remove:
-
the air baffle (2) by undoing the screws (1), pressing up the catches (5) and moving the air baffle down and back.
-
the splash guard (4) by undoing the screws (3).
< PREV PAGE
NEXT PAGE >