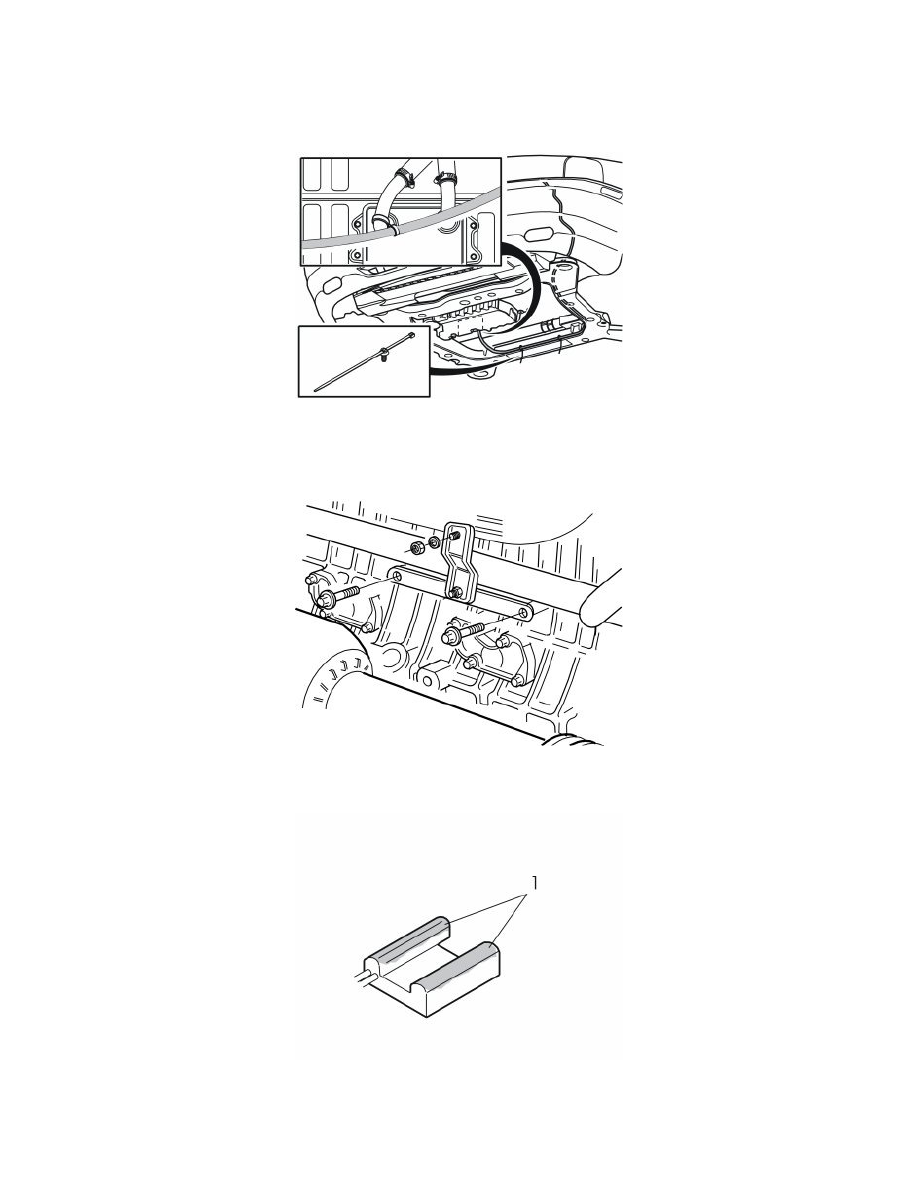 -
Move the cable from the front grille down to the left, passing the radiator and under the car to the air pump. (Also see image in point 30).
Installing, engine block heater
Applies to models
-
Pull the cable above the subframe and on the inside of its left front mounting, along the left-hand side and up towards the engine.
-
Clamp the cable using tie straps in the existing holes and with double clamps at pipes on the oil cooler.
Caution! Do not clamp the drive axle, and ensure that the cable does not chafe against sharp edges.
Applies to cars with T stay, as illustrated
-
Remove the stay.
Applies to models
-
Apply heat conducting paste, (P/N 9499205), on the surfaces (1) of the heater body that are in contact with the cylinder block.
Caution! The heat conducting paste must be applied as illustrated. This is to prevent damage from overheating.