< PREV PAGE
NEXT PAGE >
XC90 2.5T AWD L5-2.5L Turbo VIN 59 B5254T2 (2003)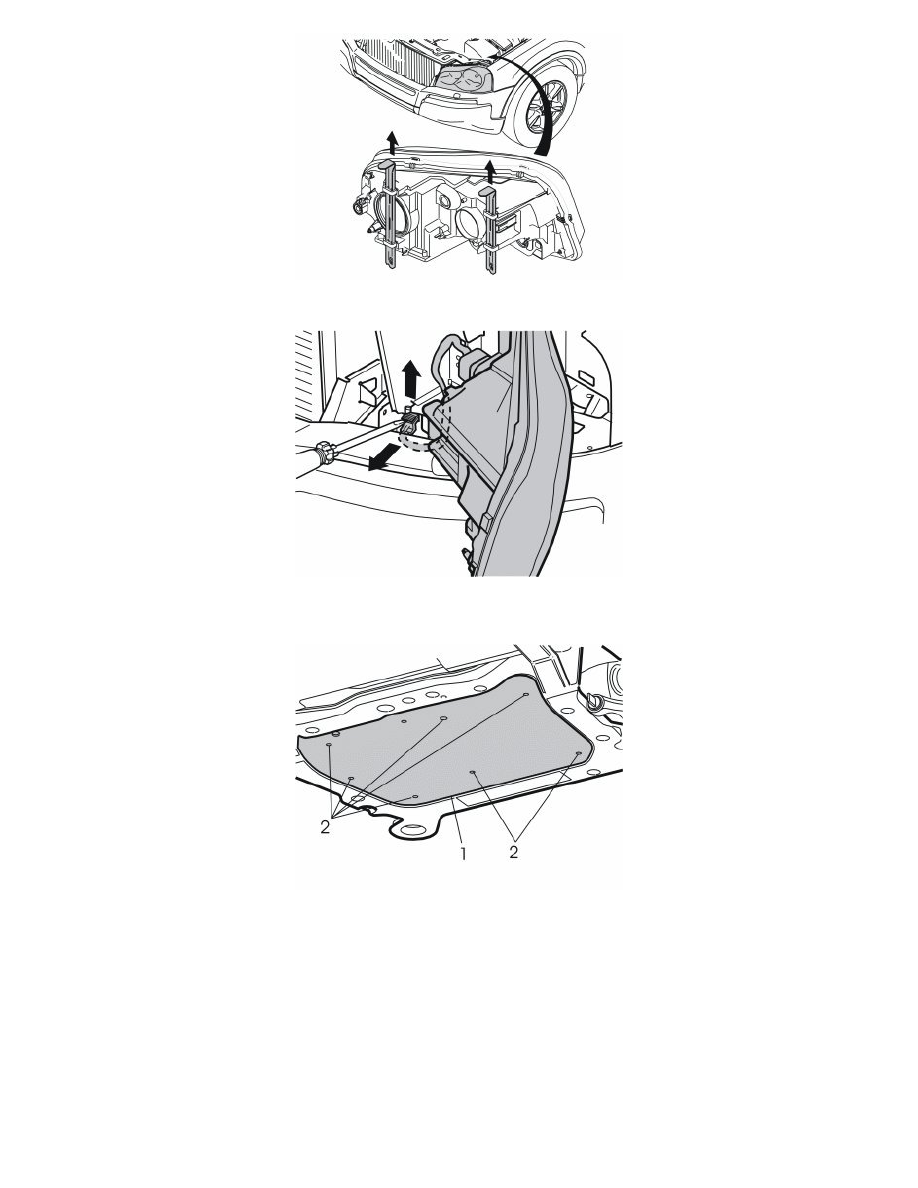 -
Remove the left-hand headlamp by pulling up the two cotter pins and then carefully pulling the headlamp forwards.
-
Carefully pry up the catch on the connector for the headlamp using a screwdriver
-
Pull up the catch completely, disconnect the connector. Place the headlamp to one side.
-
Remove the engine splash guard (1) by first removing the screws (2).
Illustration A applies to cars with an engine block heater and passenger compartment connector socket 
< PREV PAGE
NEXT PAGE >