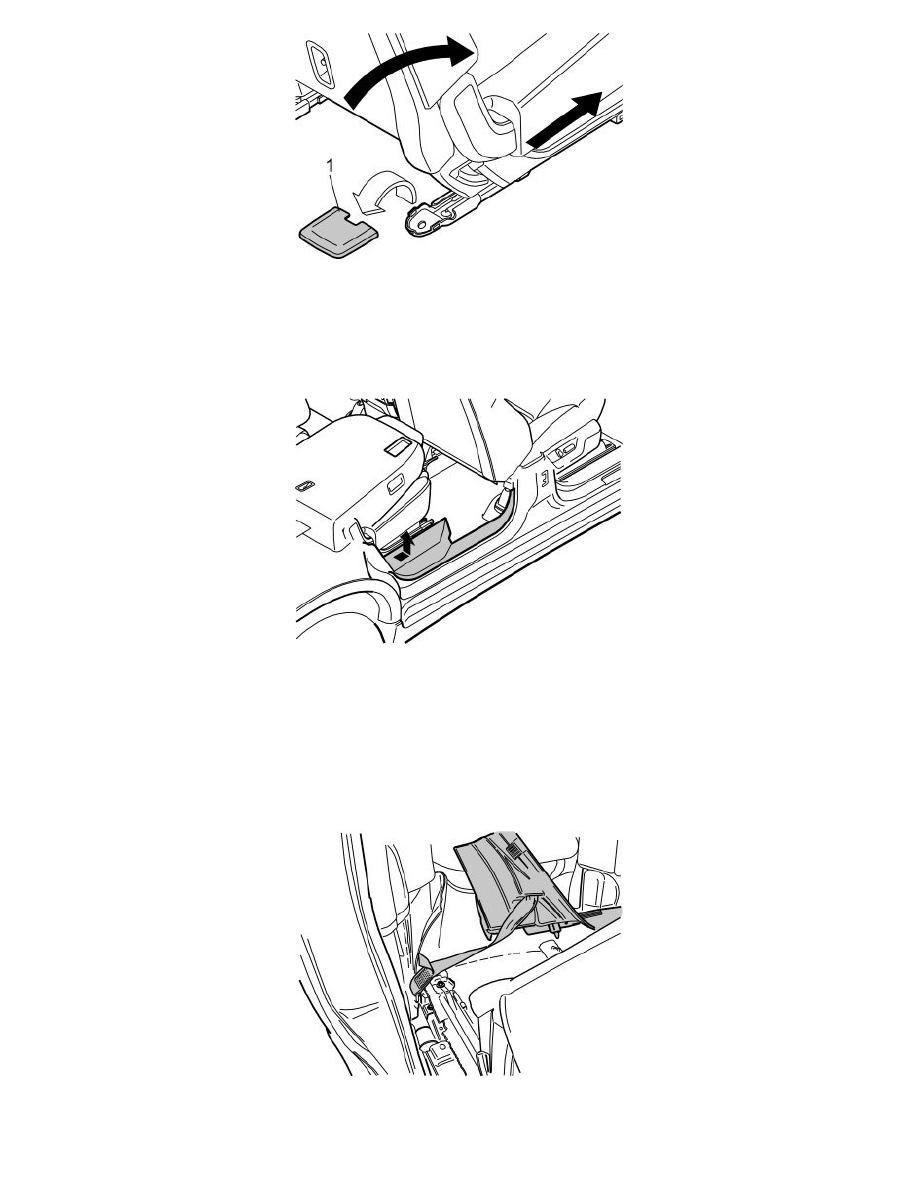 -
Fold the backrest on the right-hand seat in the second row forward as far as possible. Slide the front seat forward as far as possible. (On cars with
two rows of seats, the second row is secured.)
-
Remove the cover (1) for the right rear seat mounting by prying off the front edge.
Illustration A
-
Remove the sill trim panel for the right-hand rear door. Pull the rear edge until the clips release. Continue forwards until the remaining clips have
released.
Applies to cars with two rows of seats
-
On cars with two rows of seats the seat cannot be slid forwards. To remove the sill trim panel; Start by folding the backrest forward when pulling
the rear edge of sill trim panel loose. Then reposition the backrest to raise the seat cushion and provide more room to remove the sill trim panel.
The sill trim panel is securely positioned. Do not damage the panel and surrounding components.
Illustration B
-
Unhook the sill trim panel from the B-post panel. Position the panel in the second/third row of seats.
Illustration A