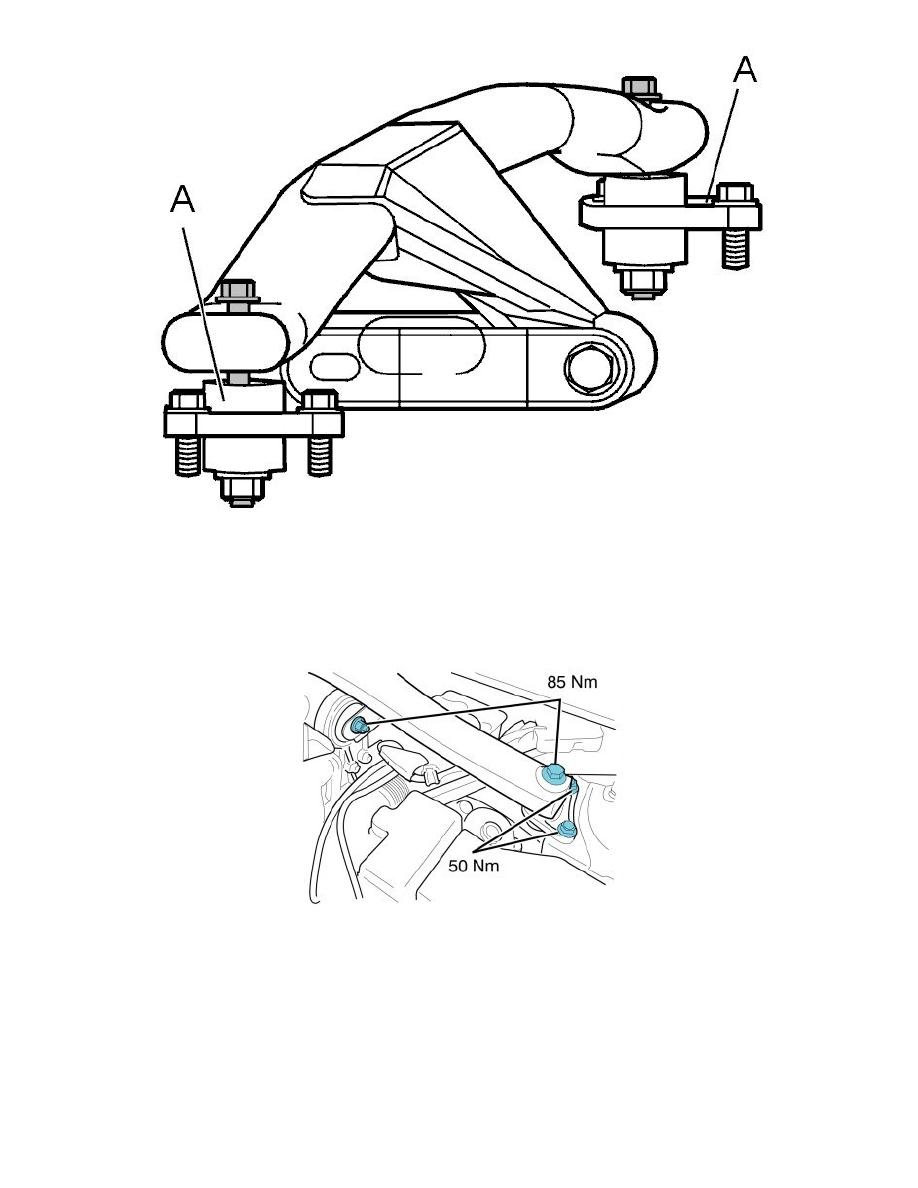 Transfer
-
the brackets (A) on the left and right-hand sides to the new torque rod. Do not tighten yet.
Installation
Installing the torque rod
Install
-
the torque rod
-
the screws for the brackets at the suspension turrets. Tighten to 50 Nm.
-
the screw and nut for the torque rod mounting in the torque control arm/bracket on the engine. Tighten to 85 Nm.
Tighten the torque rod to the brackets to 85 Nm.