< PREV PAGE
NEXT PAGE >
XC90 2.5T AWD L5-2.5L Turbo VIN 59 B5254T2 (2003)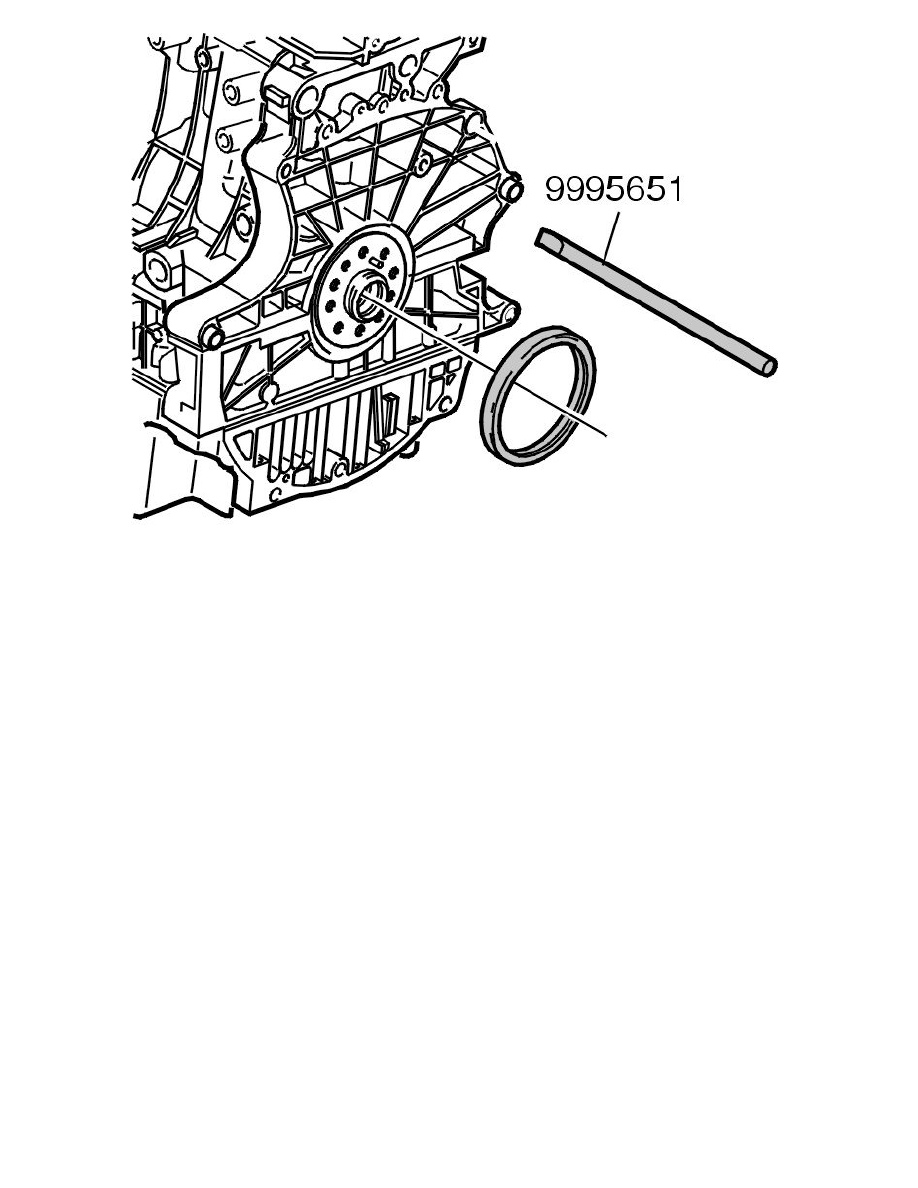 Note! Do not damage the mating surfaces of the crankshaft and cylinder block
Remove the old seal using extractor 999 5651 Extractor See: Tools and Equipment/999 5651 Extractor.
Clean around the crankshaft flange at the front and rear. Remove any thread sealant residue from the screw holes.
If necessary wash off the oil on the rear cylinder block surface and the gearbox clutch housing. Blow clean using compressed air.
< PREV PAGE
NEXT PAGE >