< PREV PAGE
NEXT PAGE >
XC90 2.5T AWD L5-2.5L Turbo VIN 59 B5254T2 (2003)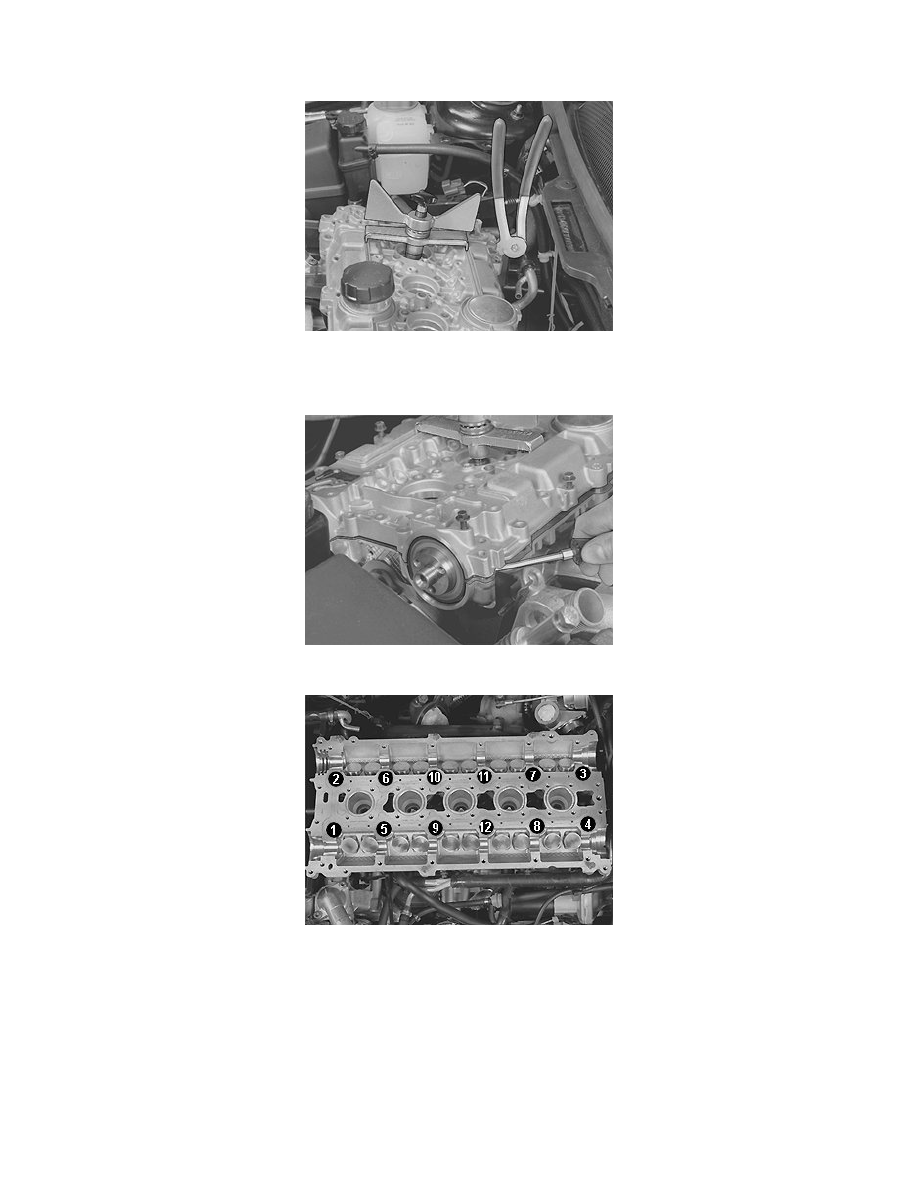 -
The variable valve timing solenoids.
-
Remove all the screws securing the camshaft cover to the cylinder head.
-
Use pliers 999 5670 Pliers See: Tools and Equipment/999 5670 Pliers to lift the cover from the cylinder head.
-
Install the pliers at the stop lugs. Start with cylinder 1 and work alternately backwards
-
Slacken off the wing nuts approximately 2 turns. Repeat the procedure.
Carefully press out the front and rear camshaft seals.
Remove:
-
tools 999 5454 PRESS TOOL See: Tools and Equipment/999 5454 Press Tool 
-
the camshaft cover
-
the camshafts
-
the screws holding the cylinder head onto the cylinder block. Start at the sides and work alternately towards the center.
Get some help and lift of the cylinder head. Place the cylinder head on two wooden blocks.
Note! Work carefully to avoid damaging the contact faces.
When replacing or working on the cylinder head
Lift out the valve lifters. Use a magnet or suction cup.
< PREV PAGE
NEXT PAGE >