< PREV PAGE
NEXT PAGE >
XC90 2.5T AWD L5-2.5L Turbo VIN 59 B5254T2 (2003)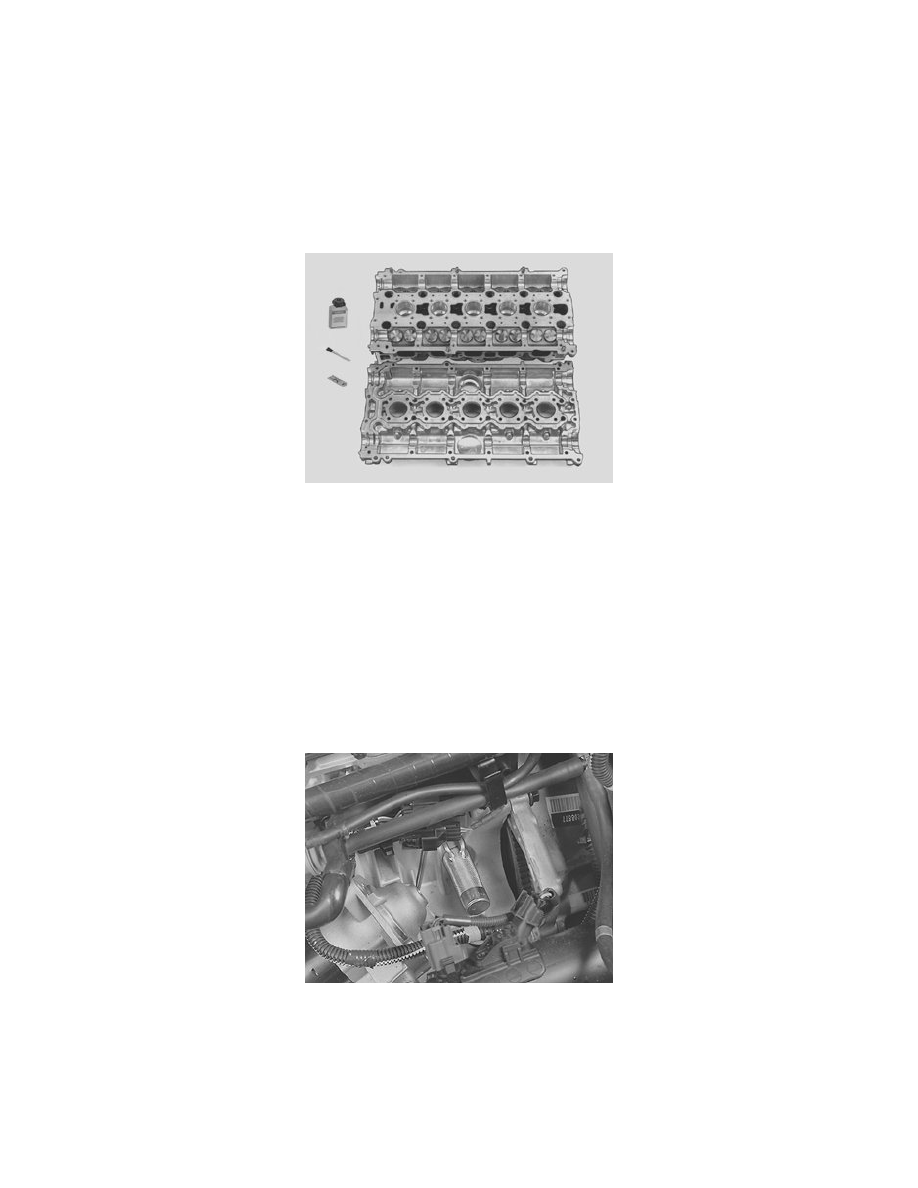 Remove the thermostat housing and transfer it to the new cylinder head.
Note! Work carefully to avoid damaging the contact faces.
Installation
Note! For tightening torques, see Specifications See: Specifications/Mechanical Specifications/Tightening Torque.
Note! To ensure that there is no exhaust leakage, see: Flanged joint, assembling See: Exhaust System/Exhaust Pipe/Service and Repair/Flanged
Joint, Assembling.
Cleaning
Warning! Use a fume hood or extractor when using gasket solvent!
Clean the gasket faces for:
-
the manifold. Check that the studs are tightened
-
the coolant bypass channel
-
the thermostat housing
-
the intake manifold
-
the cylinder block
-
camshaft cover.
Blow the oil ducts clean.
Note! Use a razor blade or a gasket scraper and gasket solvent P/N 1161 440.
Setting up the engine
-
Position the crankshaft
-
Remove the starter motor mounting screws. Pull out the starter motor and place it to one side
-
Remove the blind cover plug
-
Turn the crankshaft slightly clockwise.
-
Install crankshaft stop 999 5451 ADJUSTMENT TOOL See: Tools and Equipment/999 5451 Adjustment Tool. Ensure that it bottoms out against
the cylinder block.
-
Turn the crankshaft counter-clockwise until it stops against the crankshaft stop
-
Check that the marking on the crankshaft timing gear pulley corresponds with the marking on the oil pump.
< PREV PAGE
NEXT PAGE >