< PREV PAGE
NEXT PAGE >
XC90 2.5T AWD L5-2.5L Turbo VIN 59 B5254T2 (2003)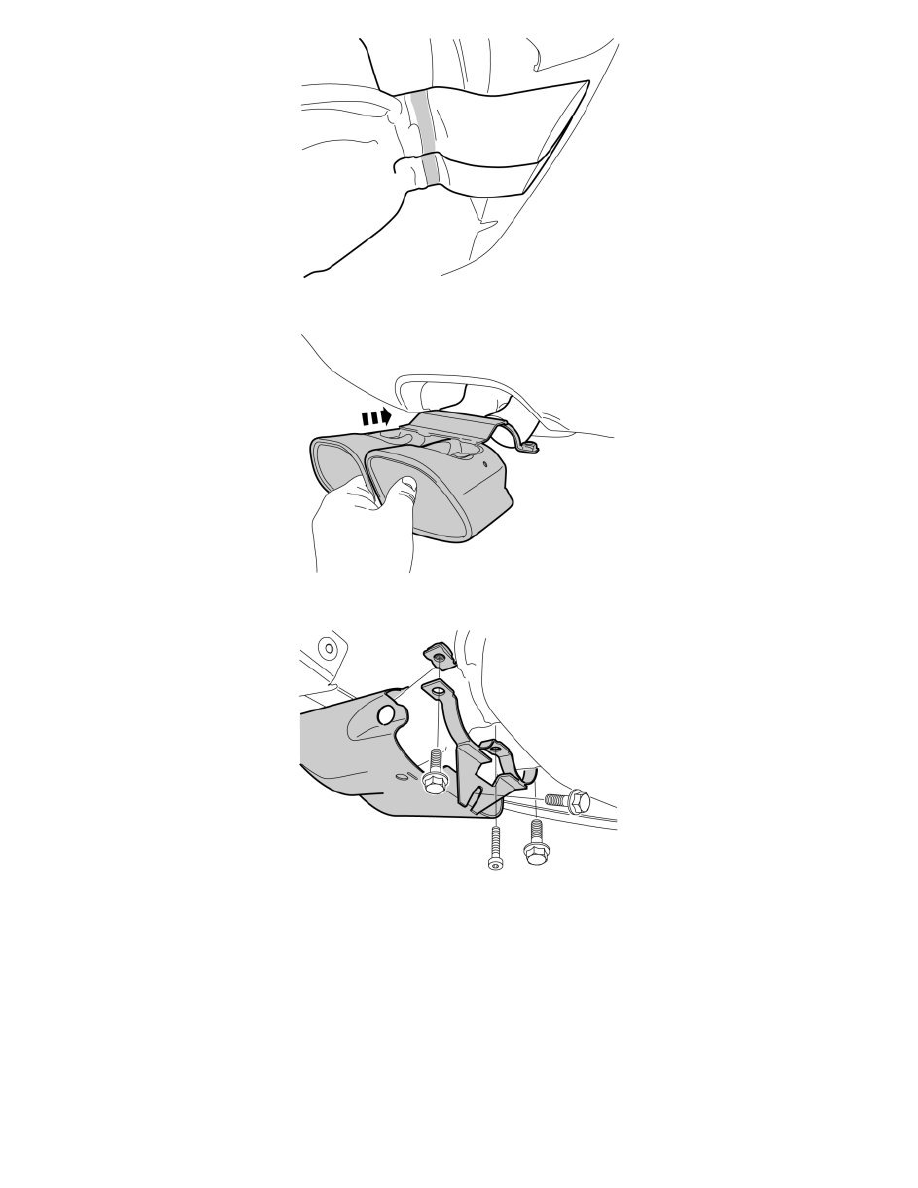 -
Ensure that the marked areas around the pipes, where the clamp for the end pipes is to be tightened, is clean.
-
Insert the end pipes on the silencer's pipe.
-
Install the clamp from the kit, take the screws and loosely tighten the end pipes.
-
Adjust the clamp so that it is properly secured in the recesses in the silencer pipes.
-
Secure the end pipes. Tighten the screws to 24 Nm (18 lbf.ft.).
< PREV PAGE
NEXT PAGE >