< PREV PAGE
NEXT PAGE >
XC90 2.5T AWD L5-2.5L Turbo VIN 59 B5254T2 (2003)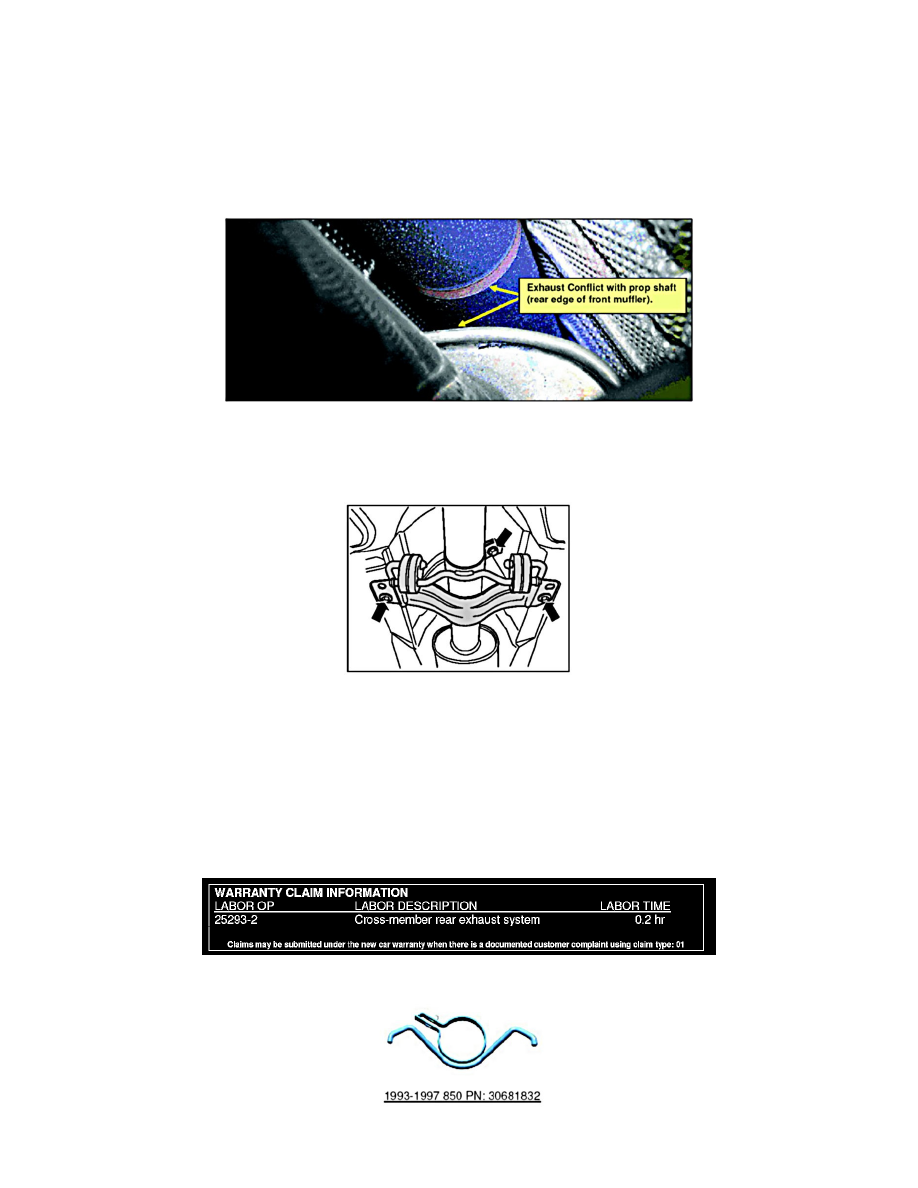 Exhaust Pipe/Muffler Hanger: All Technical Service Bulletins
Exhaust System - Squealing/Pinging Noises
NO:  25-26
DATE:  1-25-2007
MODEL:  850 / S60 / S70 / V70 / XC70 / S80 / XC90
YEAR:  1993-
SUBJECT:  Exhaust System Mounting
1. 2001- AWD Cars (S60/V70/XC70/S80/XC90)
When driving through puddles of water, slush or snow, the exhaust may cool down fast enough to change shape and touch the propeller shaft,
causing a high pitched squealing noise. This noise will be noticed by the driver for only a short time; once the exhaust temperature equalizes the
noise will disappear. A tell-tale mark will be left on the propeller shaft. Should the customer experience this condition, install an exhaust support
kit.
Remove the existing cross-member and install the new one. Tighten bolts to 25 Nm (18 ft/lbs).
Install the clamp on the exhaust pipe with the screw hand-tight.
Install the rubber blocks and adjust the clamp so that the rubber blocks are vertical.
Tighten bolts to 25 Nm (18 ft/lbs).
Kit for 2001- S60 / V70 / XC70 / S80 / XC90 cars except S60R/V70R....PN 30742265
Kit for S60R/V70R.......................................................................................PN 30793619
2. 850/S60/S70/V70/XC70/C70/S80
< PREV PAGE
NEXT PAGE >