< PREV PAGE
NEXT PAGE >
XC90 2.5T AWD L5-2.5L Turbo VIN 59 B5254T2 (2003)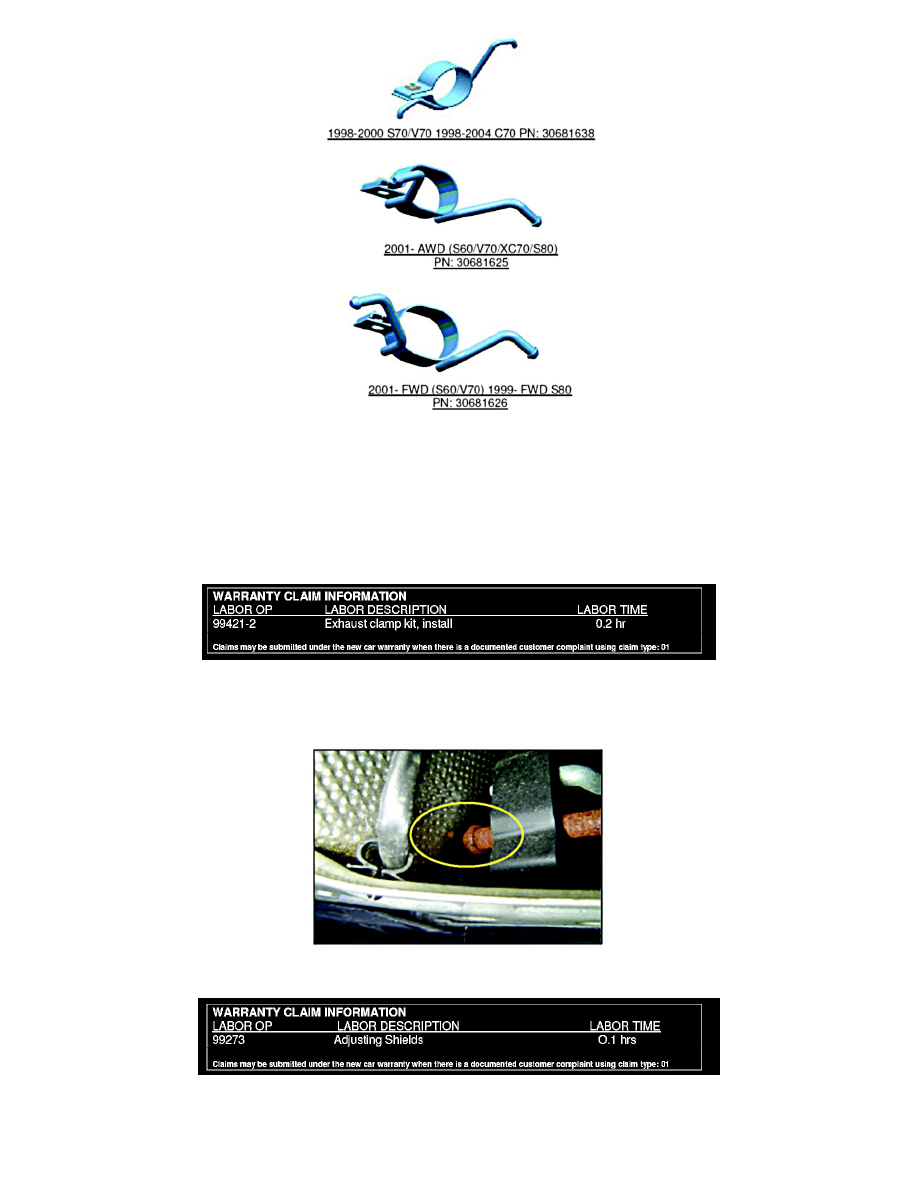 Exhaust clamp kits are available as a service solution for damaged or missing hangers. These kits allow a repair to be made without replacing the
entire exhaust system.The kits are designed to fit directly on the pipe without any welding. Install the new clamp in place of the old hanger.
Remaining pieces of the old hanger may need to be cut off before the new part can be installed.
Kits are not currently available for 1998-2000 V70 XC, 2004-S60R/V70R, and XC90.
Kit for 2001- S60/V70/XC70/S80/XC90 cars except S60R/V70R......PN 30742265
Kit for S60R/V70R..............................................PN 30793619
3. 2001- AWD Cars (S60/V70/XC70/S80/XC90)
A single 'knock' or 'ping' may be heard at engine start. In the case of a customer complaint, adjust the shields on each side of the front exhaust
mount.
Press the shields on each side in toward the body by hand to increase clearance for the exhaust brace.
4. 2001- S60R/V70R
The bracket underneath the exhaust can be removed at a customer's request for increased ground clearance. This prevents the bracket from
bottoming-out on uneven road surfaces. Install plates, P/N 30789011 (2 required) between the bolt heads and heat shields. Use the existing bolts.
< PREV PAGE
NEXT PAGE >