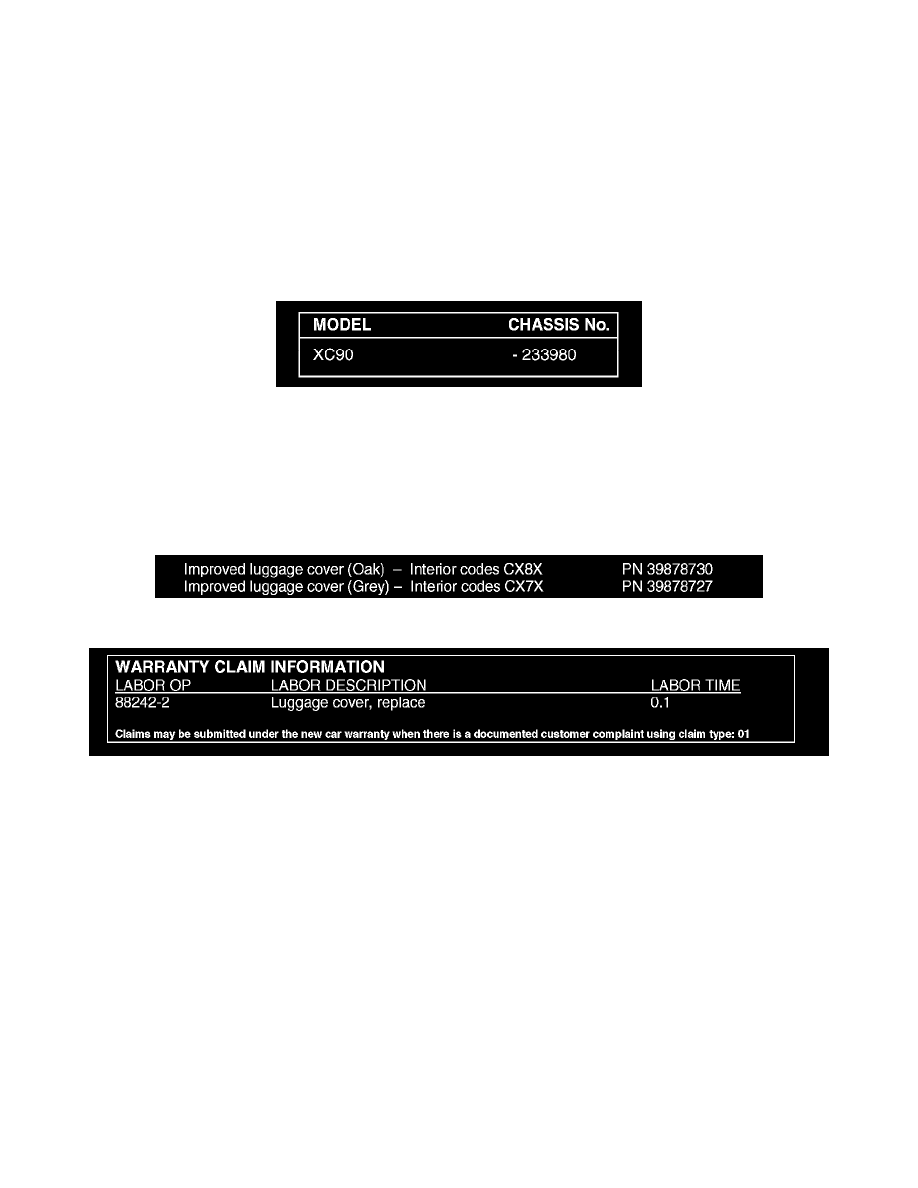 Cargo Cover: All Technical Service Bulletins
Interior - Luggage Cover Squeaks and Rattles
NO: 88-40
DATE: 11-01-2005
MODEL: XC90
M. YEAR: MY03-MY06
SUBJECT:
Improved Luggage Cover to Minimize Squeaks and Rattles.
DESCRIPTION:
Customers may complain about a squeaking or rattle noise coming from the luggage cover.
A new improved luggage cover has been introduced and can also be fitted to earlier cars.
VEHICLES AFFECTED:
Cars after the break points have the improved luggage cover installed from the factory.
SERVICE:
For cars within the affected chassis number range and with a verified customer complaint matching the above description, service the car by replacing
the luggage cover with the improved parts.
New Part Numbers:
WARRANTY CLAIM INFORMATION