< PREV PAGE
NEXT PAGE >
XC90 2.5T AWD L5-2.5L Turbo VIN 59 B5254T2 (2003)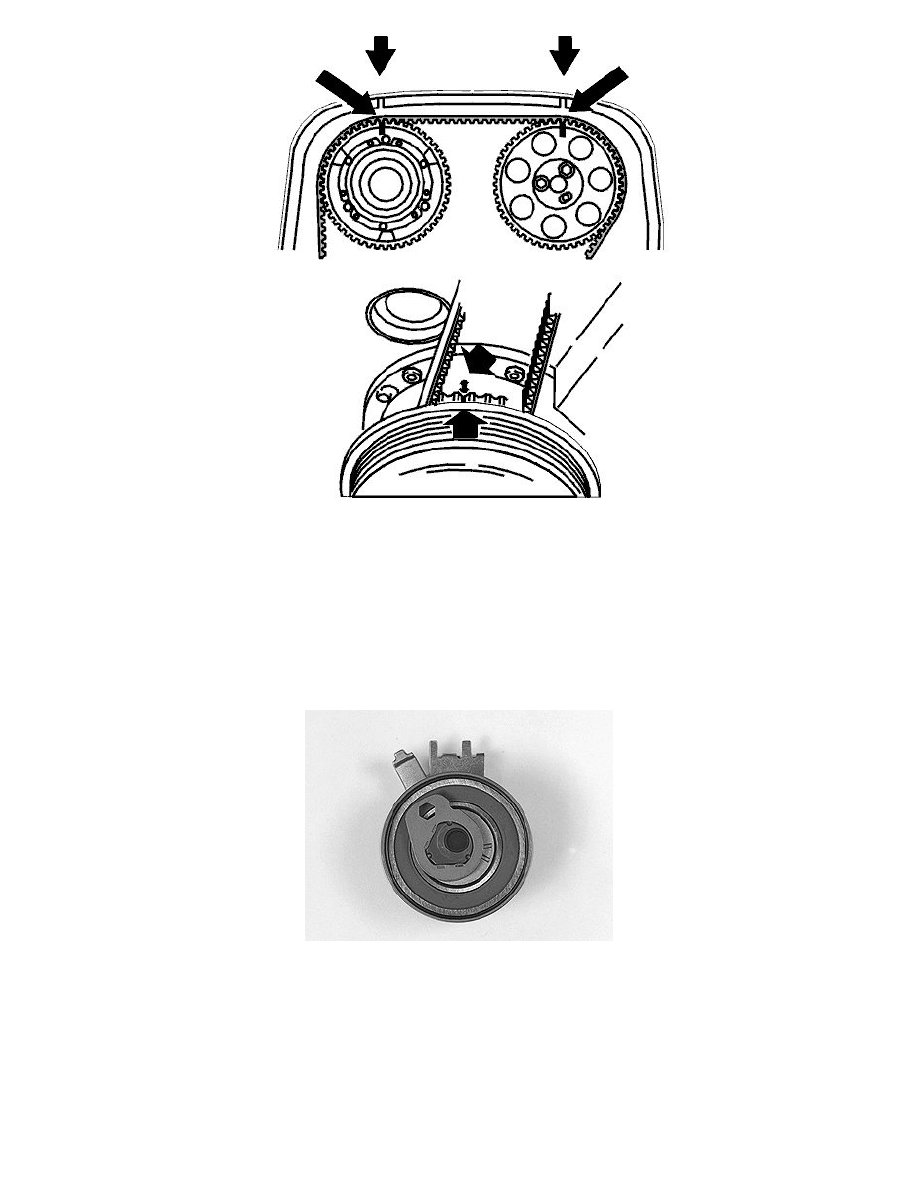 -
Remove the right front wheel
-
Remove the nut from the cover in the wing liner
-
Install the upper timing belt cover
-
Turn the crankshaft clockwise until the markings on the crankshaft and camshaft pulley correspond
-
Turn the crankshaft a further 1/4 turn clockwise and then back again until the markings correspond.
The markings are illustrated
-
Remove the upper timing belt cover.
Removing the timing belt
Slacken off the belt tensioner.
Slacken off the centre screw for the belt tensioner slightly.
Hold the centre screw still. Turn the tensioner eccentric clockwise using a 6 mm Allen key to 10 o'clock.
Remove the timing belt from the tension pulley, camshaft pulley and water pump.
< PREV PAGE
NEXT PAGE >