< PREV PAGE
NEXT PAGE >
XC90 2.5T AWD L5-2.5L Turbo VIN 59 B5254T2 (2003)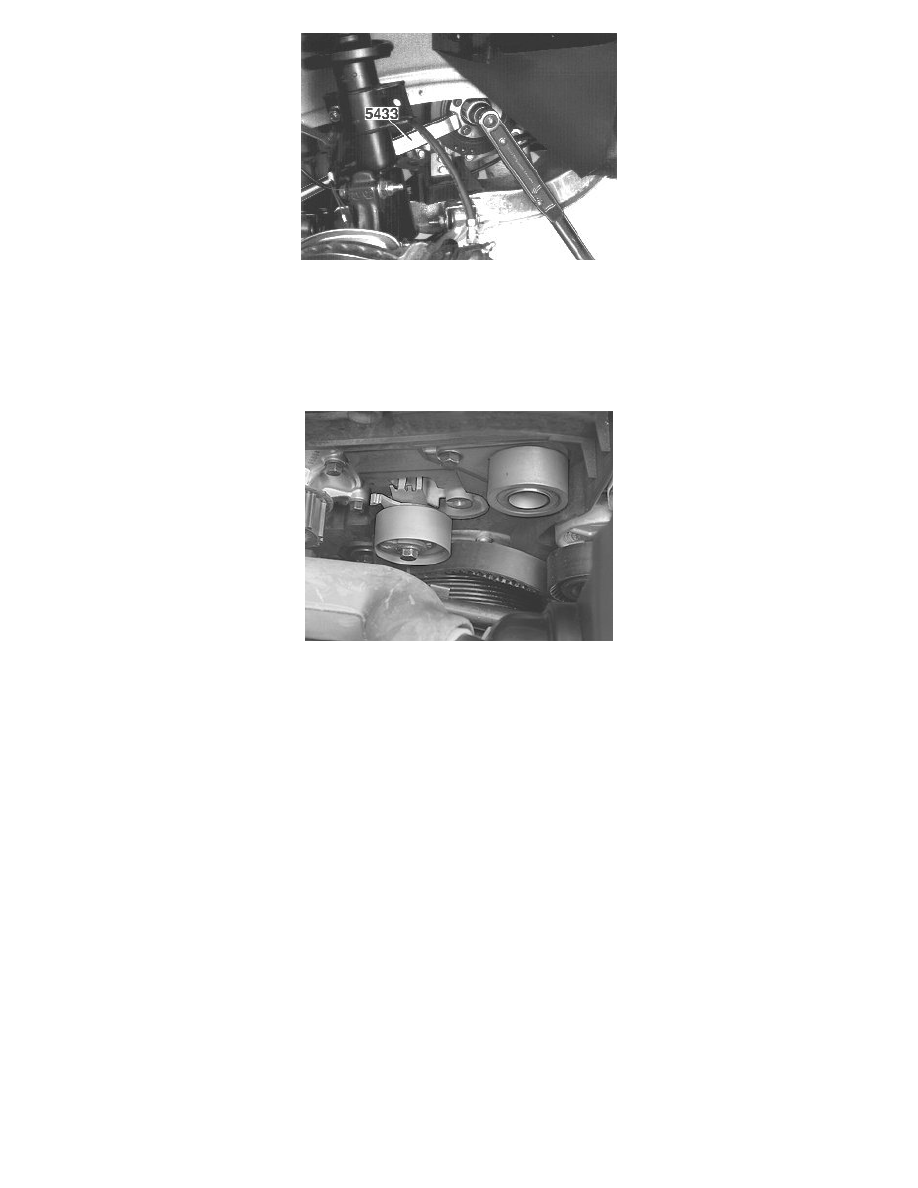 Remove the vibration damper.
Remove the oscillation damper. Use counterhold 999 5433 COUNTERHOLD See: Tools and Equipment/999 5433 Counterhold. Work the oscillation
damper loose.
Remove the timing belt
Checking the tensioner pulley and idler pulley
Check bearing wear:
-
spin the idler pulley and listen for noise.
If replacing with a new idler pulley, tighten to 24 Nm.
-
spin the tension pulley and listen for noise.
When replacing, screw the tension pulley into place using the centre screw.
Screw in the center screw by hand.
Ensure that the tensioner fork is centered over the cylinder block rib.
Ensure that the Allen hole on the eccentric is at "10 o'clock".
Installing the timing belt
< PREV PAGE
NEXT PAGE >