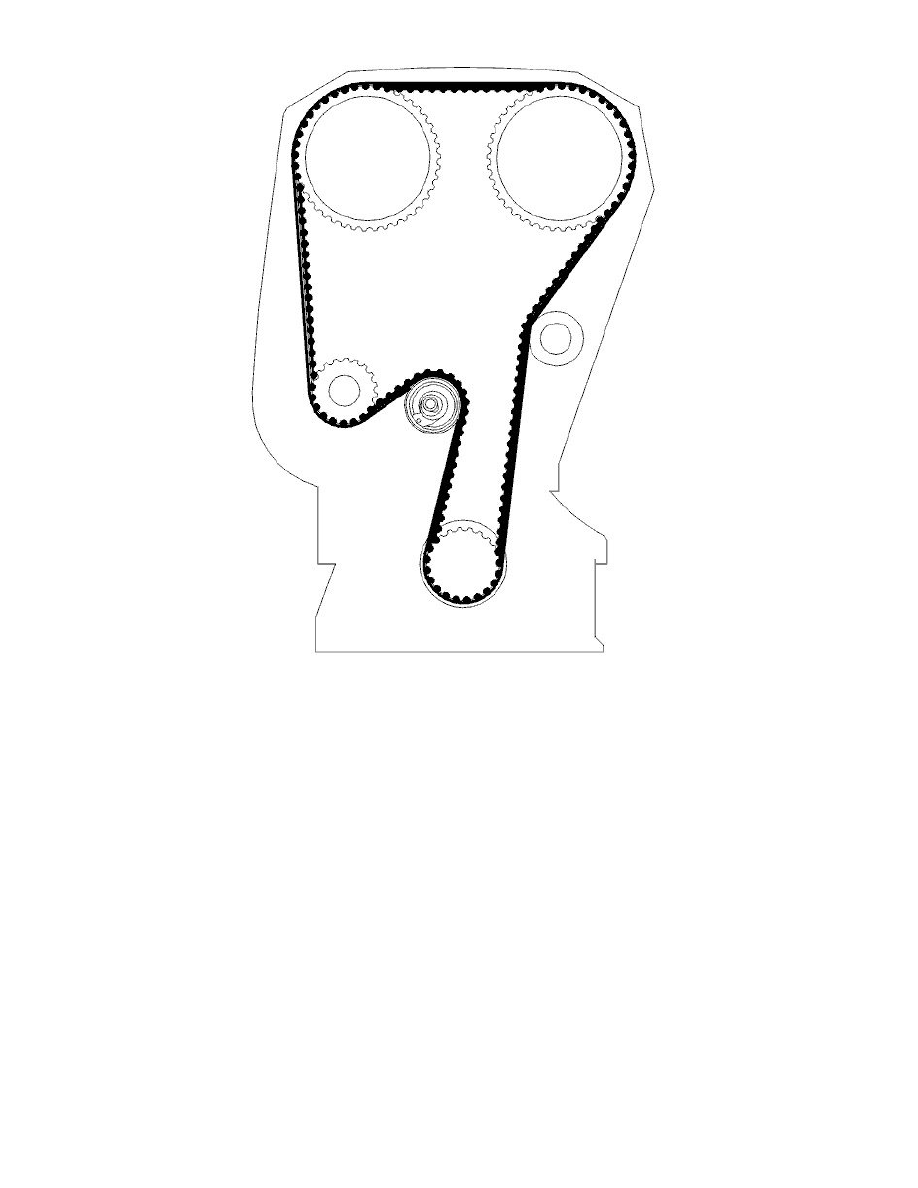 Install the timing belt over the pulley on the crankshaft.
Install the oscillation damper. Tighten the center nut to 180 Nm. Use counterhold 999 5433 COUNTERHOLD See: Tools and Equipment/999 5433
Counterhold.
Remove the counterhold and install new screws. Tighten the screws to 25 Nm. Angle-tighten 30°
Install the new belt in the following order:
-
crankshaft
-
the idler pulley
-
intake camshaft pulley
-
exhaust camshaft pulley
-
water pump
-
belt tensioner.
Tighten the timing belt