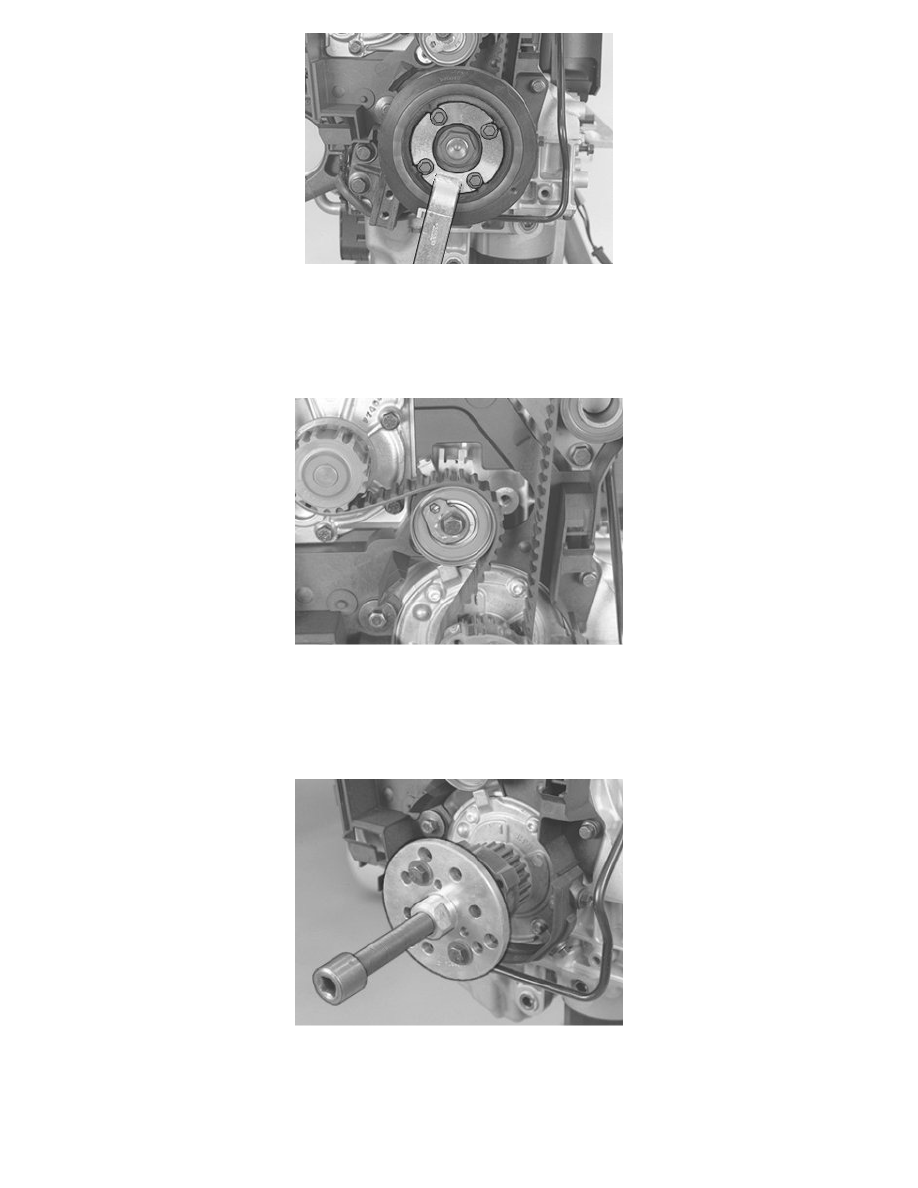 Remove the 4 screws. Use the crankshaft centre nut as a counterhold.
Install the counterhold 999 5433 COUNTERHOLD See: Tools and Equipment/999 5433 Counterhold and remove the center nut.
Remove counterhold 999 5433.
Work the vibration damper loose.
Removing the timing belt
Slacken off the centre screw for the belt tensioner slightly.
Hold the centre screw secure. Turn the belt tensioner eccentric clockwise with a 6mm Allen key to 10 o'clock.
Remove the timing belt from the timing gear pulley for the camshafts.
Remove the timing belt.
Removing the crankshaft pulley
Use puller 999 5304 SEPARATOR See: Tools and Equipment/999 5304 Separator and two screws (M8 x 45 mm) with washers.
Pull off the timing gear pulley.
Caution! The crankshaft must not rotate!
Removing the belt tensioner and idler pulley