NEXT PAGE >
< PREV PAGE
XC90 AWD L5-2.5L Turbo VIN 59 B5254T2 (2005)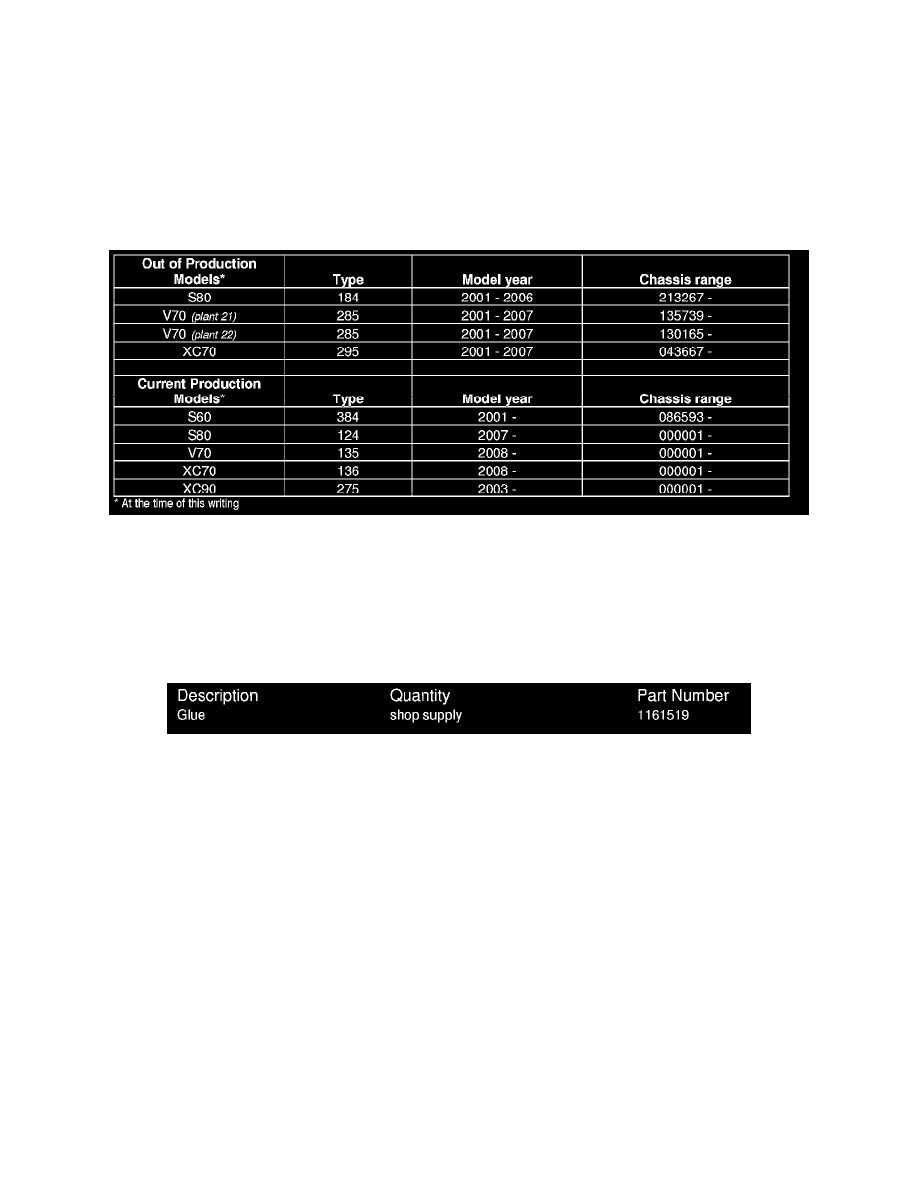 Rear Door Weatherstrip: Customer Interest
Body - Front/Rear Door Weatherstrips Come Loose
Retailer Technical Journal 304
Door primary seal adhesion
Date 1-5-2009
Reference: n/a
Note! 
If using a printed copy of this Retailer Technical Journal, first check for the latest online version.
AFFECTED VEHICLES:
DESCRIPTION: 
We have discovered that in some cases the adhesion of the primary door
seal may deteriorate over time. If the customer has reported this condition, do not replace the door seal, see the instructions for how to correctly reinstall.
IMPORTANT NOTE: 
The method / material currently listed in VIDA are incorrect.
MATERIAL:
SERVICE: Reinstall the door seal as described on the following pages.
- identify the position of the loosened primary seal.
- carefully fold the primary seal so the surface to be glued becomes accessible.
- apply a small amount of glue.
- push the primary seal back in the original position, and hold it for 60 seconds.
NOTE: 
Use a limited amount of glue in order to avoid spilling. Spilled glue needs to be removed immediately!
NOTE: 
The areas of concern are shown in these pictures and would apply to any of the vehicle types affected.
NEXT PAGE >
< PREV PAGE