Diagram Information and Instructions|Page 3350 >
< Diagram Information and Instructions|Page 3348
XC90 AWD L5-2.5L Turbo VIN 59 B5254T2 (2005)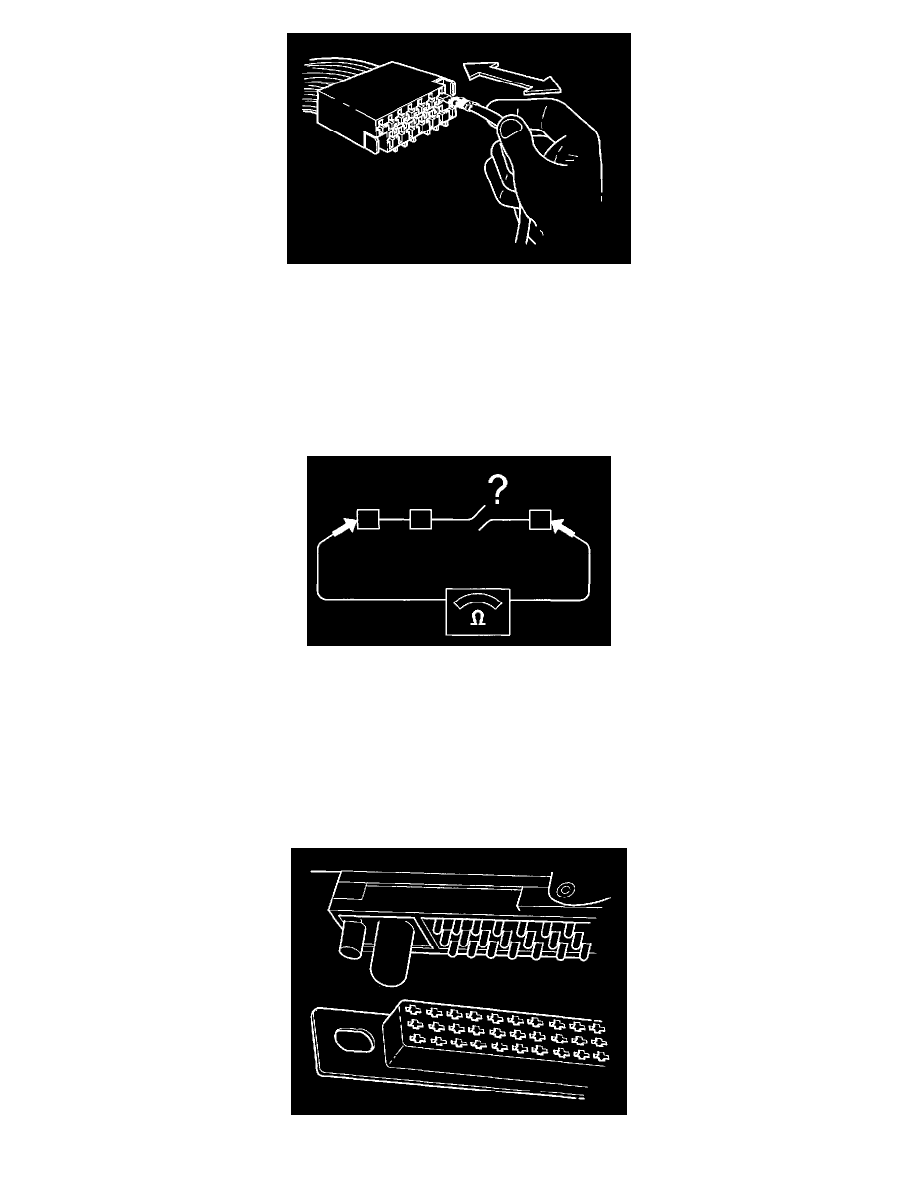 NOTE:  Do not fill the protective cover with grease.
-
Press grease, P/N 1161417-9, into the female sockets directly from tube
-
Check that all the terminal cavities are filled
-
Use a loose male pin to ensure that the connection in the sockets is good. The pin should remain in position when pulled gently.
Open-Circuit, Permanent Faults
Open-circuit, permanent faults
An open-circuit in a cable is indicated by a loss of one or more functions.
Chafed and broken cables or terminals that have come loose are common causes of faults in electrical systems.
Repair wiring and cable terminals, using appropriate procedures. 
 
Checks:
-
Disconnect the connectors at both ends of the cable.
Connect an ohmmeter between the ends of the cable.
The ohmmeter should read approximately 0 [ohm] if there is no open-circuit in the cable
If the reading is not correct. Replace the cable and/or continue, according to "Contact Resistance and Oxidation"
Diagram Information and Instructions|Page 3350 >
< Diagram Information and Instructions|Page 3348