< PREV PAGE
NEXT PAGE >
XC90 AWD L6-2.9L Turbo VIN 91 B6294T (2004)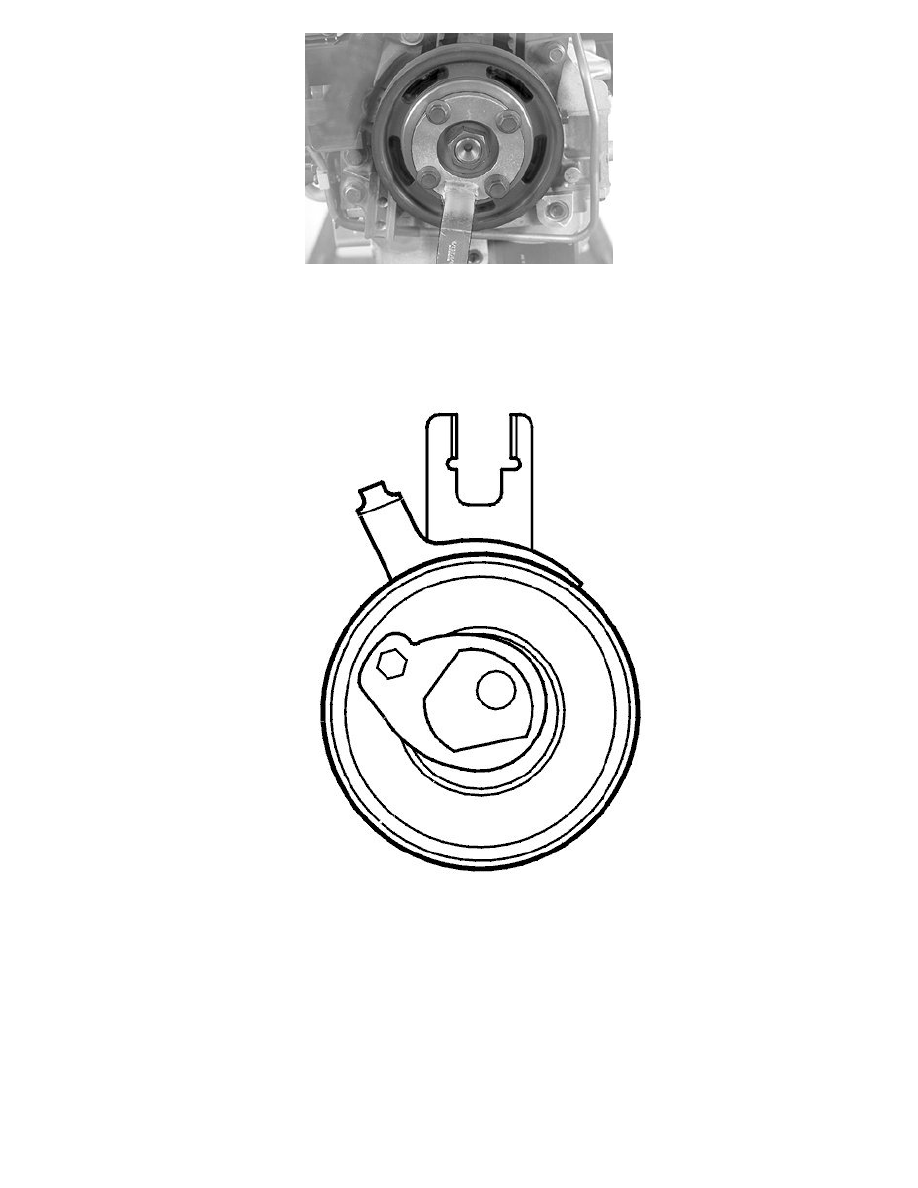 Remove the 4 screws. Use the crankshaft center nut as a counterhold.
Install counterhold 999 5433 COUNTERHOLD See: Tools and Equipment/999 5433 Counterhold. Remove the center nut.
Remove counterhold 999 5433.
Work / pull the auxiliaries belt pulley loose.
Removing the timing belt
Slacken off the center screw for the belt tensioner slightly.
Hold the center screw in place. Turn the eccentric on the tensioner counter-clockwise to the 10 o'clock position using a 6mm Allen key.
Unhook and remove the timing belt.
Caution! Do not turn the camshafts or the crankshaft when the timing belt has been removed.
Removing the crankshaft pulley
< PREV PAGE
NEXT PAGE >