< PREV PAGE
NEXT PAGE >
XC90 AWD L6-2.9L Turbo VIN 91 B6294T (2004)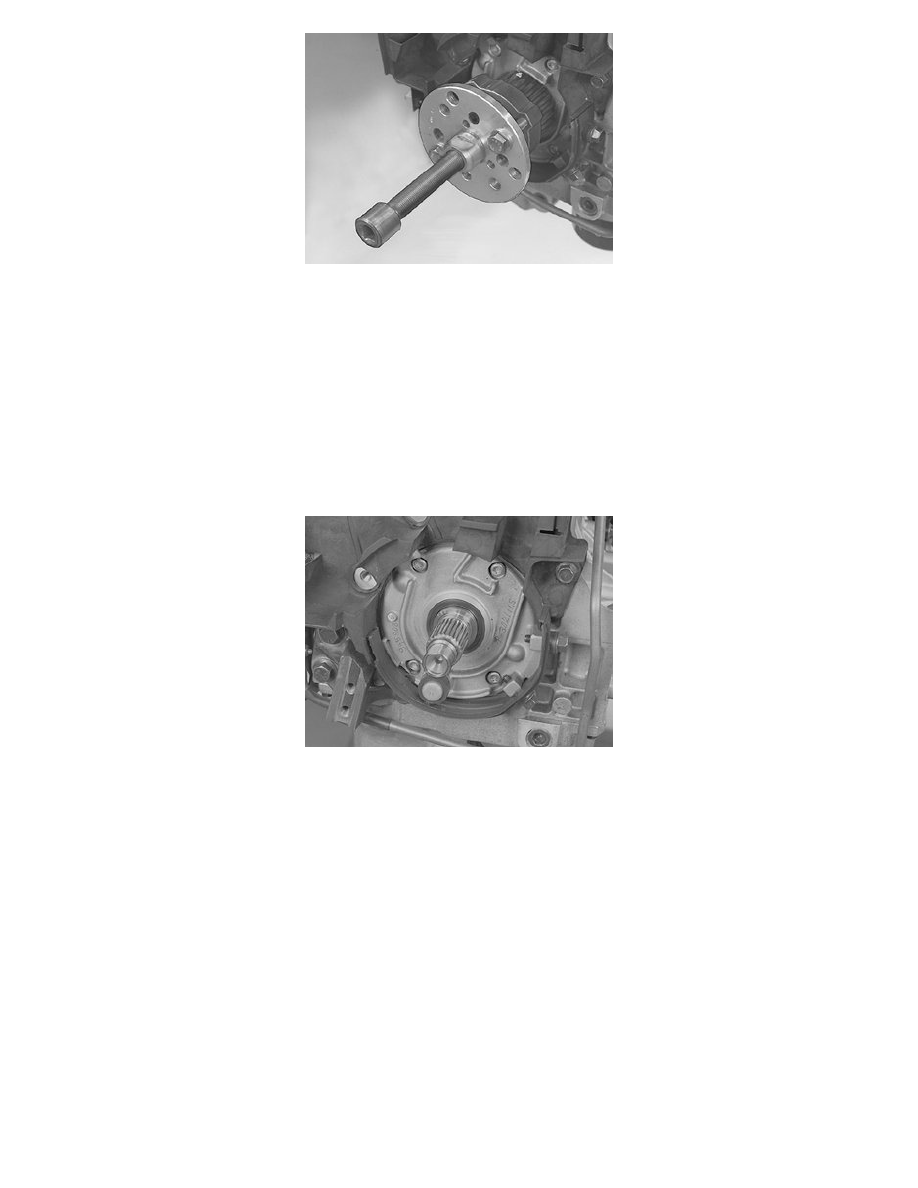 Use puller 999 5304 SEPARATOR See: Tools and Equipment/999 5304 Separator and two 50 mm M10 screws with washers.
Pull off the timing gear pulley.
Caution! The crankshaft must not rotate.
Removing the belt tensioner and idler pulley
Remove the belt tensioner and idler pulley.
Check the rolling surface and the bearings.
Check for any noise. Check for any play in the bearings.
Check that the rolling surfaces are smooth and clean.
Removing oil pump
Remove
-
the fuel pressure pipe
-
the belt guard from the oil pump
-
the four oil pump screws.
Carefully work the oil pump out. Use a groove-cut chisel with stop lugs.
Carefully draw the oil pump past the end of the crankshaft.
Carefully clean the gasket face and mating surfaces.
Checking the oil pump
< PREV PAGE
NEXT PAGE >