< PREV PAGE
NEXT PAGE >
XC90 AWD L6-2.9L Turbo VIN 91 B6294T (2004)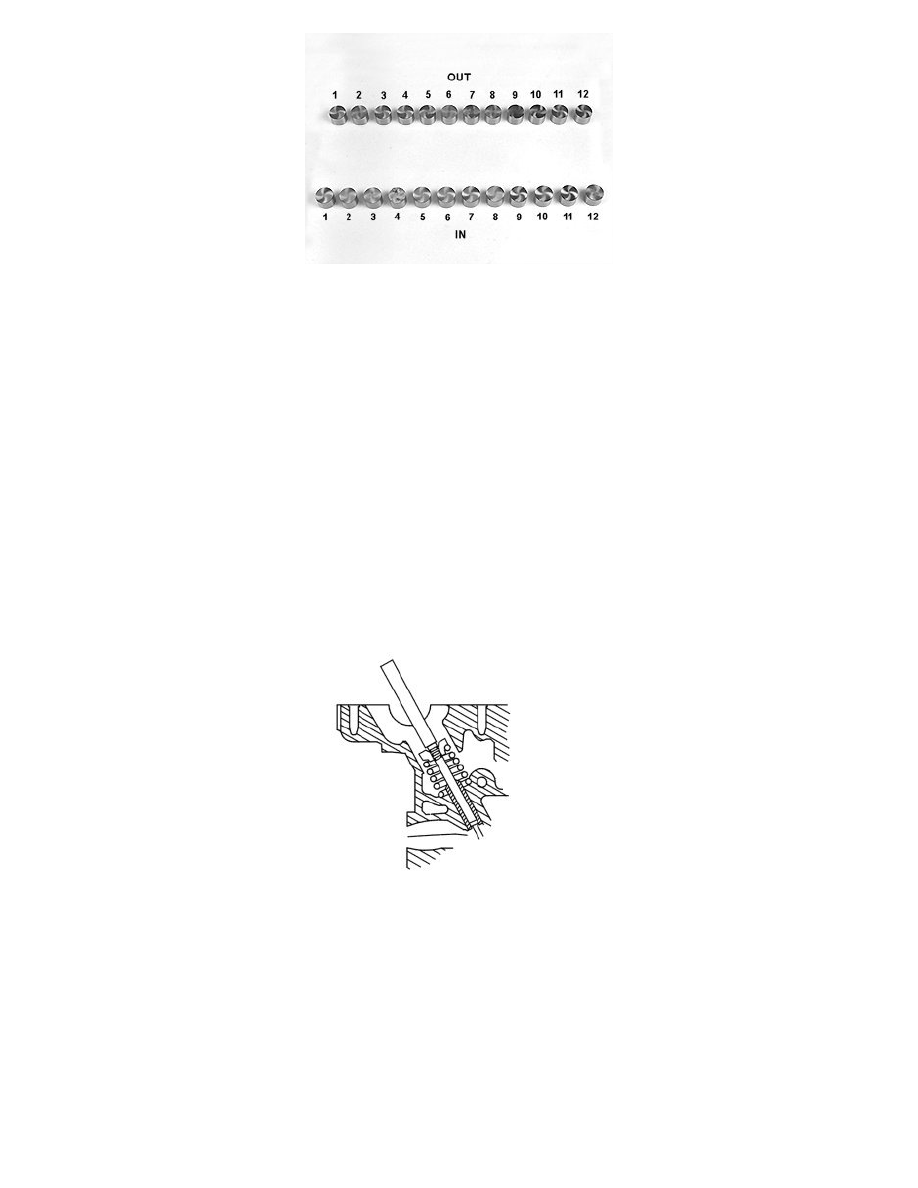 Remove
-
tool 999 5454
-
the camshaft cover
-
the camshafts.
Lift out the valve lifters. Mark up the valve lifters so that the original positions can be established.
Cleaning
Use a razor blade or a gasket scraper and gasket solvent P/N 1161 440 on the camshaft cover.
Warning! Use a fume hood or extractor when using gasket solvent!
Use only a gasket scraper or razor blade on the cylinder head.
Caution! Take great care around the oil ducts for the variable valve timing solenoid. This applies to both the camshaft cover and the cylinder
head. The solenoid is extremely sensitive to contaminants.
Dry and blow all surfaces clean.
Preparations
Carefully tap the end of the valve stem to ensure that the valve is correctly located in the seat.
Use a plastic, aluminum or brass drift to protect the valve and the surface of the valve lifter.
The sound made by tapping reveals if the valve is correctly seated.
Installing the camshaft and valve lifter
< PREV PAGE
NEXT PAGE >