< PREV PAGE
NEXT PAGE >
XC90 AWD L6-2.9L Turbo VIN 91 B6294T (2004)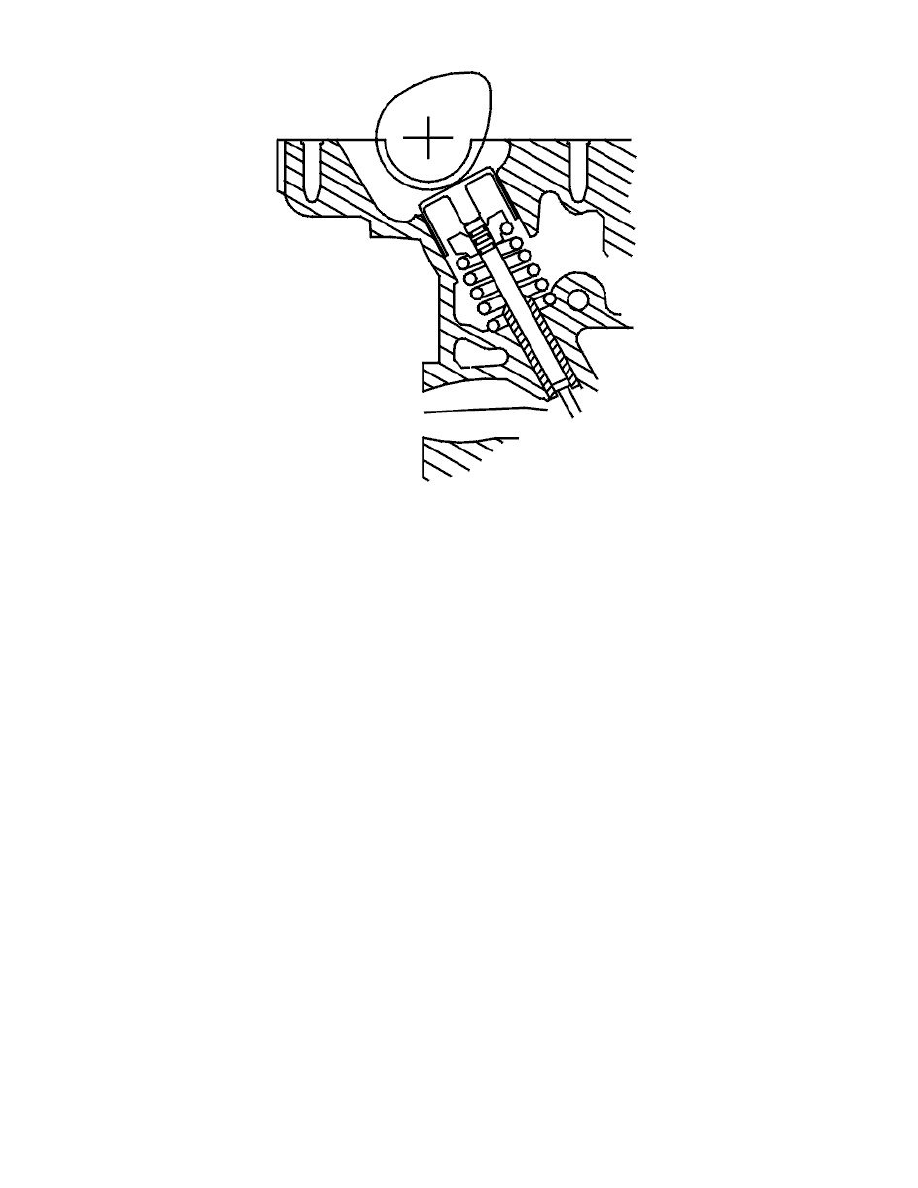 Install both the valve lifters for the inlet valves at cylinder 1.
Check the notes made earlier. Select new valve lifters if necessary.
Note! Only install two valve lifters. The valve lifters should be placed at the same cylinder!
Other valve lifters are available as replacement part / replacement part kits.
Inlet valve: 0.20 ± 0.03 mm.
Exhaust valve: 0.40 ± 0.03 mm.
Note! The tolerances are less at setting! When checking the valve clearance through the plug hole the tolerances are larger.
Position the intake camshaft. Ensure that the lobes at cylinder 1 point upwards.
Apply a little oil to the cam lobe and the upper side of the valve lifter to facilitate later measurement.
Installing the camshaft press
< PREV PAGE
NEXT PAGE >