< PREV PAGE
NEXT PAGE >
XC90 AWD L6-2.9L Turbo VIN 91 B6294T (2004)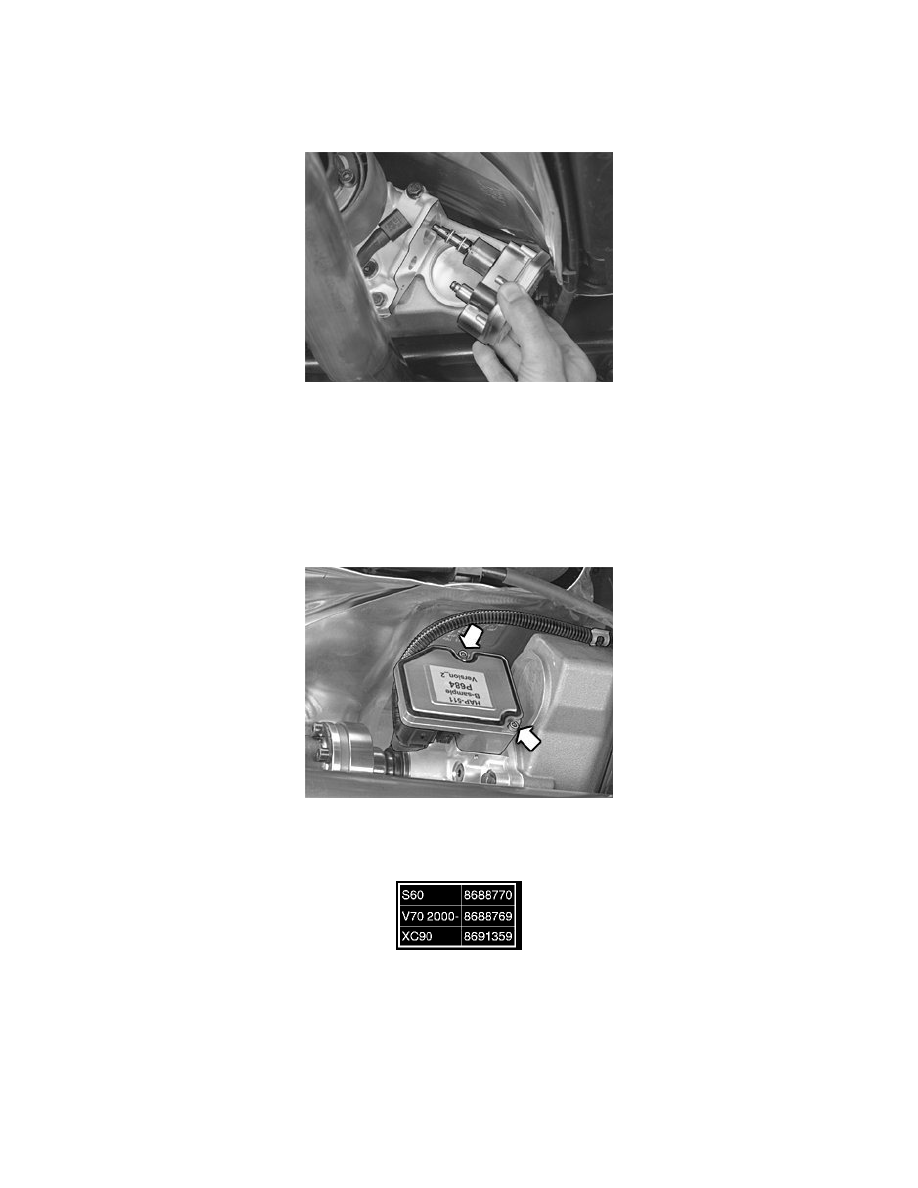 Carefully check that the mating surface for the control module and the valve seats in the Active on Demand Coupling are clean. There must be no lint or
traces of paper or rags.
Lubricate the new O-ring with oil, P/N 116 1641-4 (0.3 liters). Press the O-ring into place in its seat.
Installing the control module for the Active on Demand Coupling
Install the control module with valves in the coupling. Hold the control module pressed against the coupling housing while the 2 screws are installed and
lightly tightened alternately. Tighten. See See: Specifications/Mechanical Specifications/Automatic Transmission/Transaxle/System
Specifications/Tightening Torque
Connect the connectors to the control module and the oil pump.
Fill the Active on Demand Coupling with oil. Check the oil level. See See: Transmission and Drivetrain/Differential Assembly/Service and Repair/Oil
Pump Active On Demand Coupling (AOC), Replacing
Erase any diagnostic trouble codes (DTCs).
Ordering software
Order software for the differential electronic module (DEM) according to the table below.
< PREV PAGE
NEXT PAGE >