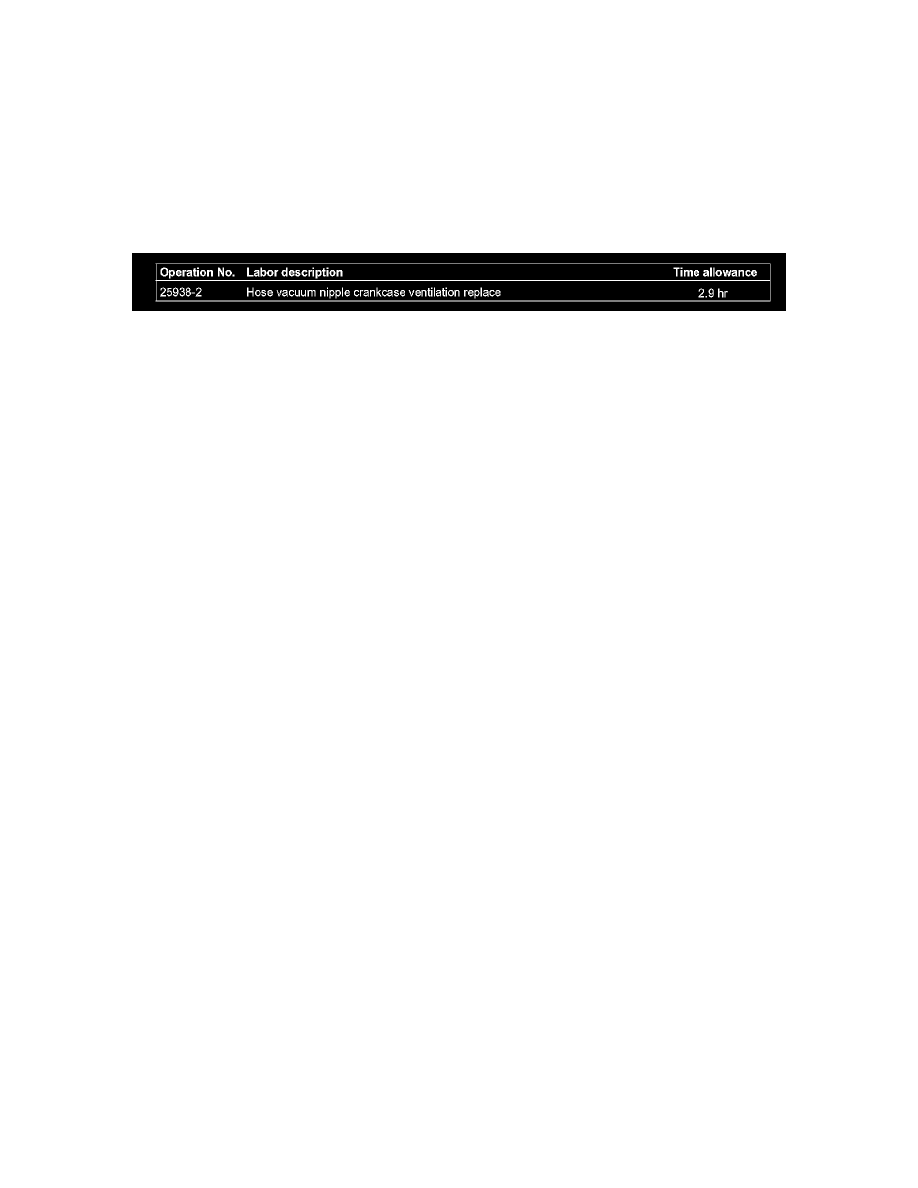 Intake manifold installing, see VADIS:
Repairing and installing
Function group 25
Intake manifold/-gasket replacing
Note!
Install new hollow screw.
Test drive the car.
Check the cooling system for leakage.
Check the coolant level.
WARRANTY STATEMENT: 
Claims may be submitted under the New Car Warranty when there is a documented customer complaint, using claim type 01.