< PREV PAGE
NEXT PAGE >
XC90 AWD L6-2.9L Turbo VIN 91 B6294T (2004)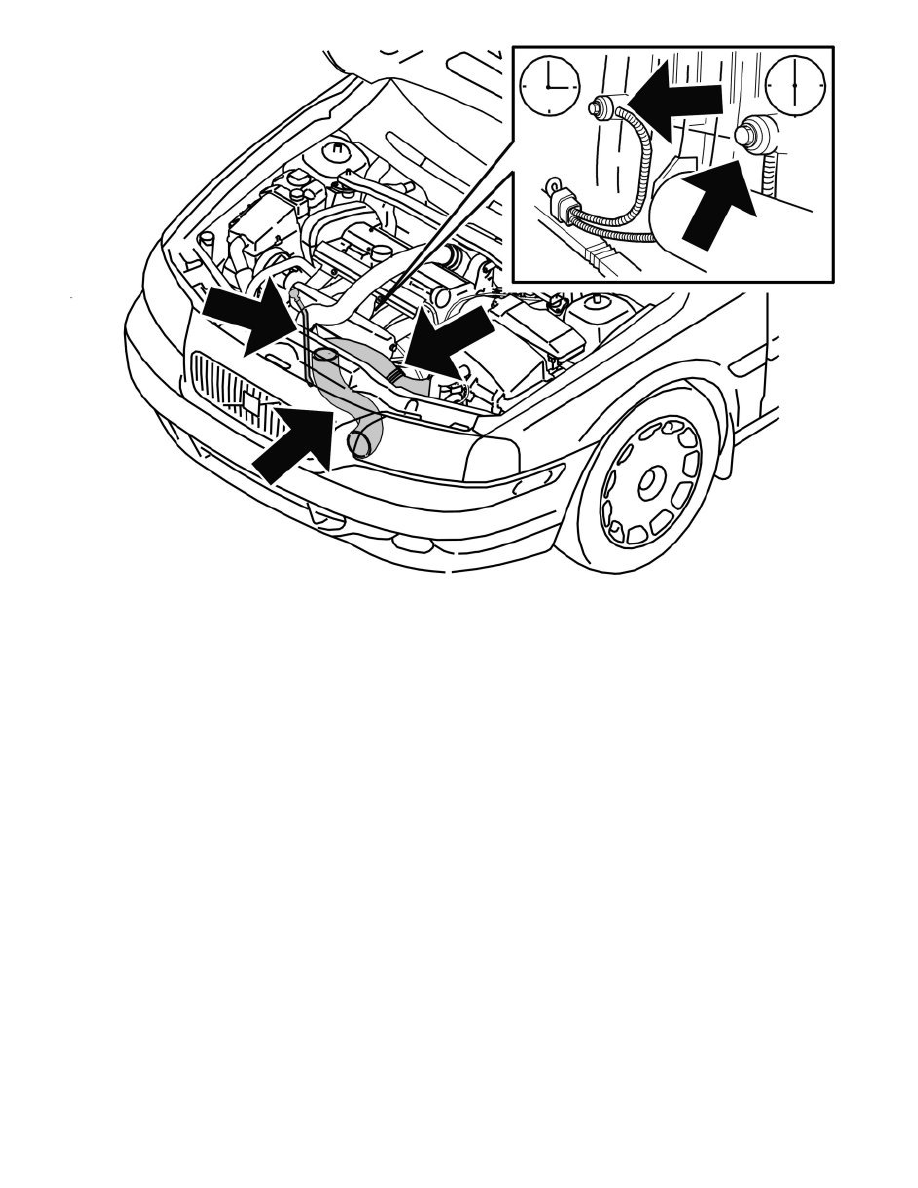 Caution! Tighten to the correct torque. If the knock sensor is over-tightened it may deform. If it is too loose it may disrupt the function of the
sensor.
-
Install the new sensors using the screws in the cylinder block
-
Route the cables on the outside of the starter motor bracket
-
Align the sensor (looking from the front towards the rear)
-
The cable from the sensor for cylinder 3 = 3 o'clock and from the sensor for cylinder 5 = 6 o'clock. Tighten the knock sensors. See Tightening
torque, B6324S See: Engine, Cooling and Exhaust/Engine/Specifications/Mechanical Specifications/Tightening Torque.
Press the knock sensor (KS) connectors together. Check that the wiring is in the correct position. Use a clamp if necessary.
Install:
-
the intake manifold. See Intake manifold/gasket, replacing See: Engine, Cooling and Exhaust/Engine/Intake Manifold/Service and Repair 
-
the battery lead. First read Battery, disconnecting See: Starting and Charging/Battery/Service and Repair/Procedures/Battery, Disconnecting.
< PREV PAGE
NEXT PAGE >