< PREV PAGE
NEXT PAGE >
XC90 AWD L6-3.2L VIN 98 B6324S (2007)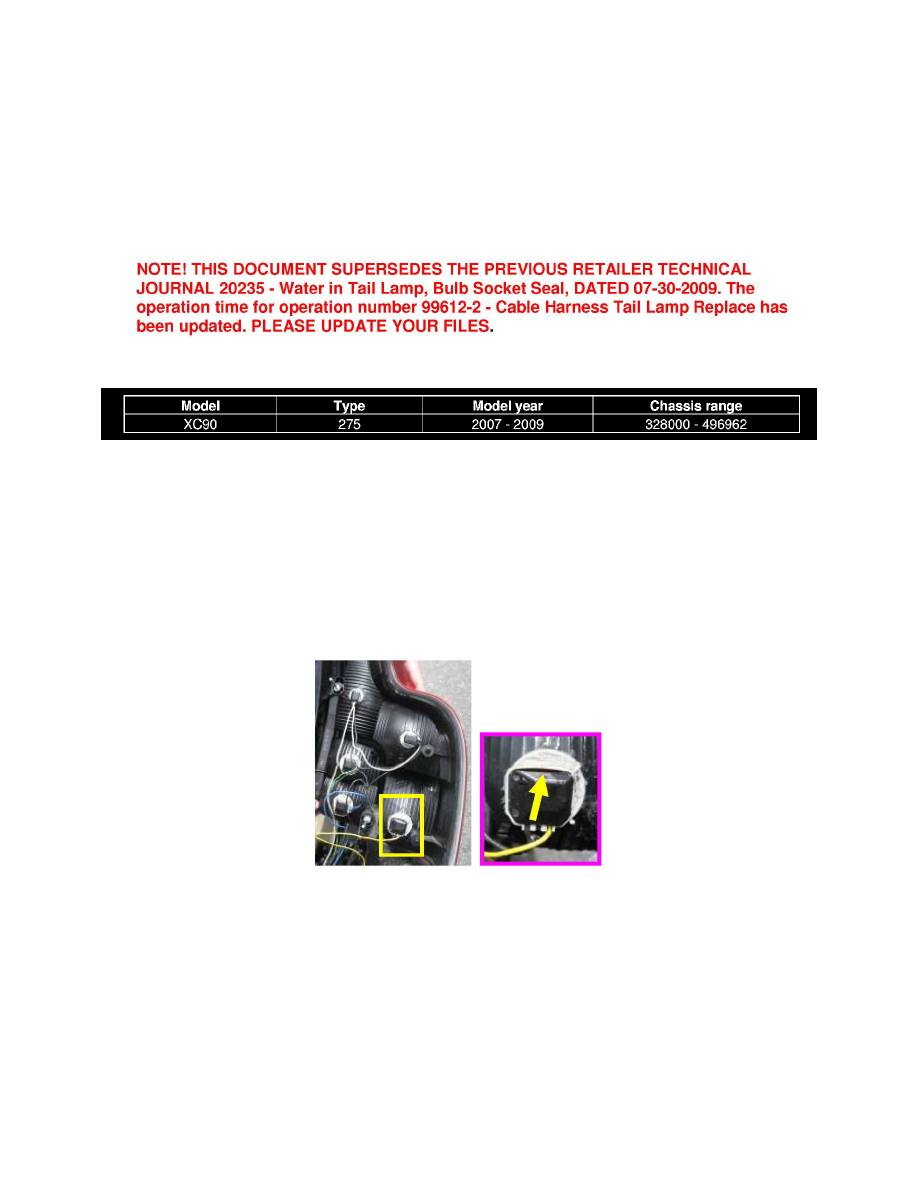 Tail Lamp Pigtail Assembly: All Technical Service Bulletins
Lighting - Water/Moisture In Tail Lamps
Retailer Technical Journal 20235 
Water in Tail Lamp, Bulb Socket Seal
Date 10-22-2009
Reference: VIDA
Note!
If using a printed copy of this Retailer Technical Journal, first check for the latest online version.
NOTE!
AFFECTED VEHICLES:
DESCRIPTION: 
Customer may comment about water/discoloration/moisture in the tail lamp. Water may leak in from bulb socket back seal. In some cases the tail lamp
housing replacement is necessary.
SERVICE: 
With a hose: Verify the water is not entering the area from the outside. If the water is from the outside replace the lamp assembly.
If the water is NOT entering from the outside, replace the harness only. See the following for the harness replacement method.
Remove the tail lamp and inspect the bulb holder to ensure the harness alone will repair.
Note the open seam of the bulb holder this is the source of the water intrusion.
For Tail lamp removal see VIDA:
- Repair
- Removal, replacement and installation
- 3 Electrical system
- 35 Lighting
< PREV PAGE
NEXT PAGE >