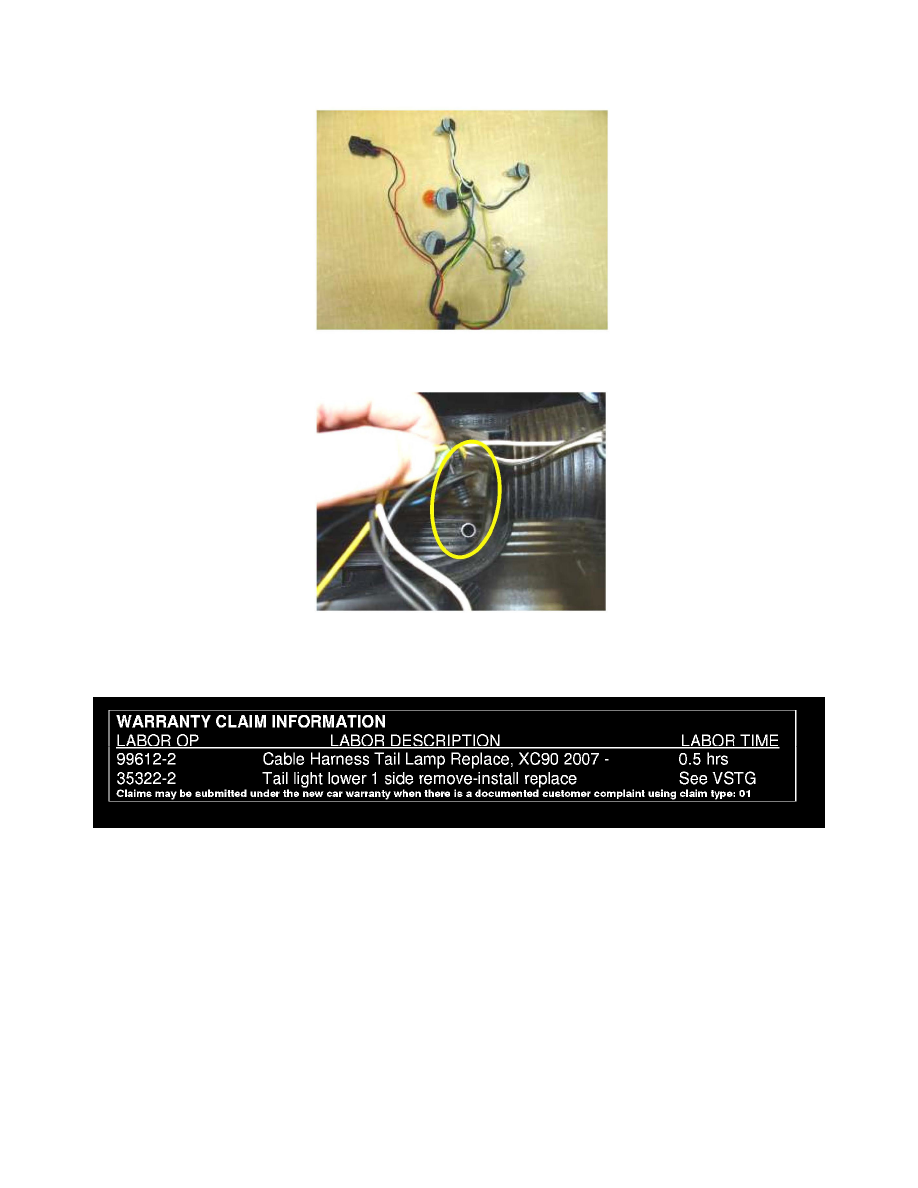 - Bulb tail lamp/stop lamp/ back-up lamp/fog
lamp, replacing
Harness only. Be sure to align the lamps to their correct position. Use the original harness and/or VIDA for reference.
Be sure to reinstall the clip holding the harness to the lamp assembly.
After harness/tail lamp replacement, water test the lamp and verify the leak has been corrected.
WARRANTY CLAIM INFORMATION