< PREV PAGE
NEXT PAGE >
XC90 AWD L6-3.2L VIN 98 B6324S (2007)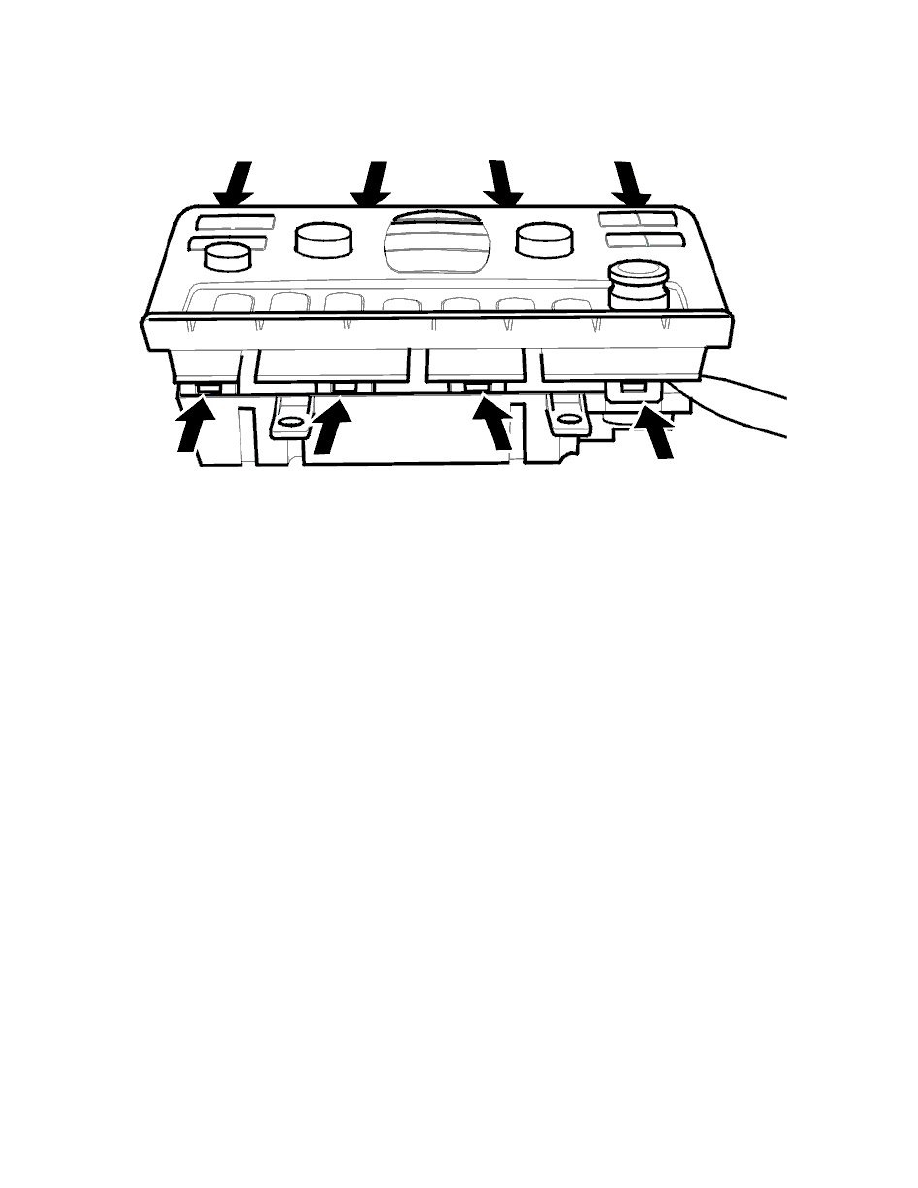 Release the catches. Pull off the front panel.
The front panel has double-sided adhesive tape. Ensure that any remains of the tape are removed from the black panel.
Installing the front panel
Remove the backing paper from the tape for the front panel.
Press the front panel into place.
Ordering software for the climate control module (CCM)
Order the software. See: Testing and Inspection/Programming and Relearning/Software Downloading
Finishing
After replacing the climate control module (CCM), the following must be carried out:
-
Reprogram the customer programmed data
-
Carry out self-adjustment of the damper motors' end positions. This is done in VIDA vehicle communication.
Test drive the car. Check that the engine and climate control system are functioning.
< PREV PAGE
NEXT PAGE >