< PREV PAGE
NEXT PAGE >
XC90 AWD V8-4.4L VIN 85 B8444S (2005)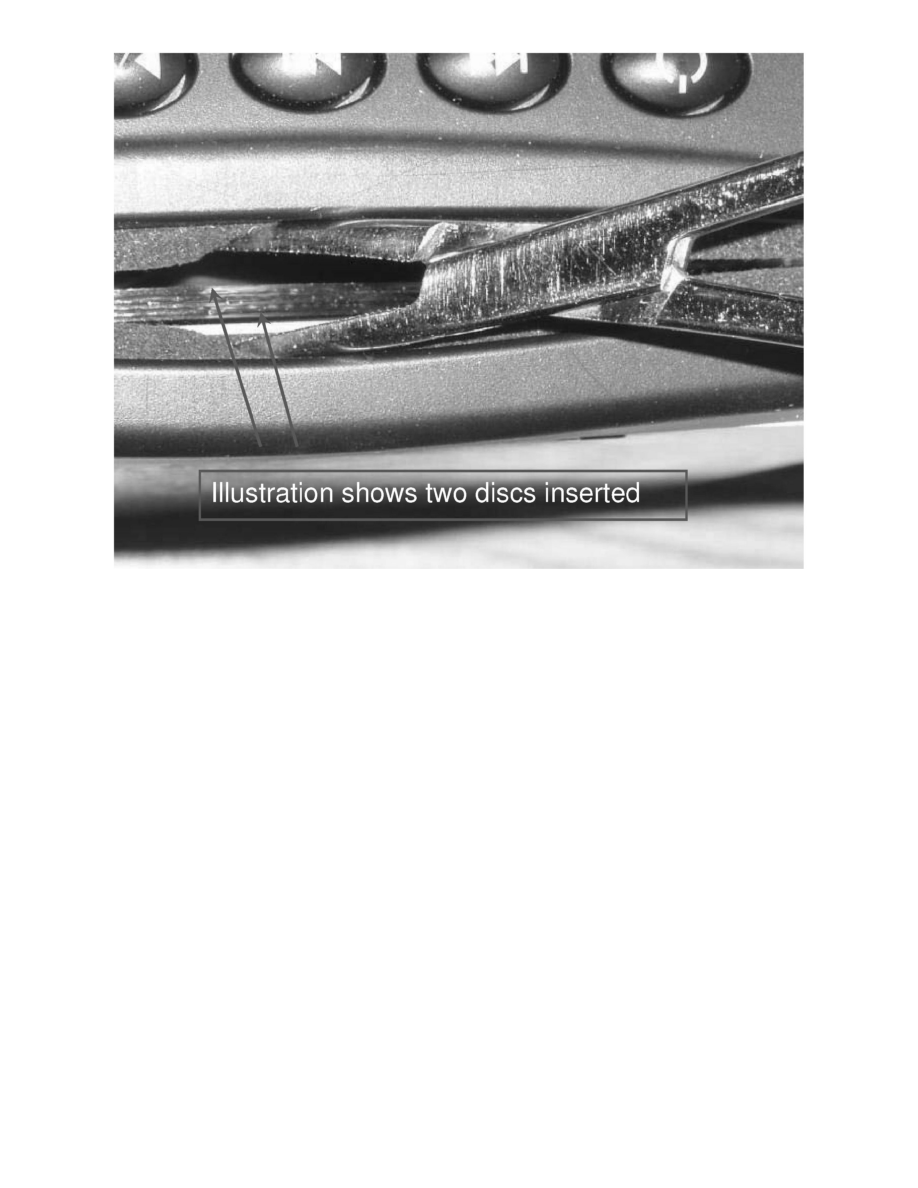 DO NOT ATTEMPT TO REMOVE THE DISCS WITH THE TOOL ABOVE. THE DVD PLAYER AND THE DISCS WILL BE DAMAGED
If there is one DVD stuck inside the unit and you were not able to eject the discs using the player's external control buttons, leave the disc in the unit and
return the DVD Player to TMA under the normal warranty return program. Disc will be removed and returned to the Retailer.
The procedure below describes the method to remove the stuck DVDs from the player that has had multiple disc insertion if the customer so decides.
Note:
If you decide to remove the stuck Discs, please follow the procedure below. (DVD player must be removed to perform this operation)
< PREV PAGE
NEXT PAGE >