< PREV PAGE
NEXT PAGE >
XC90 AWD V8-4.4L VIN 85 B8444S (2005)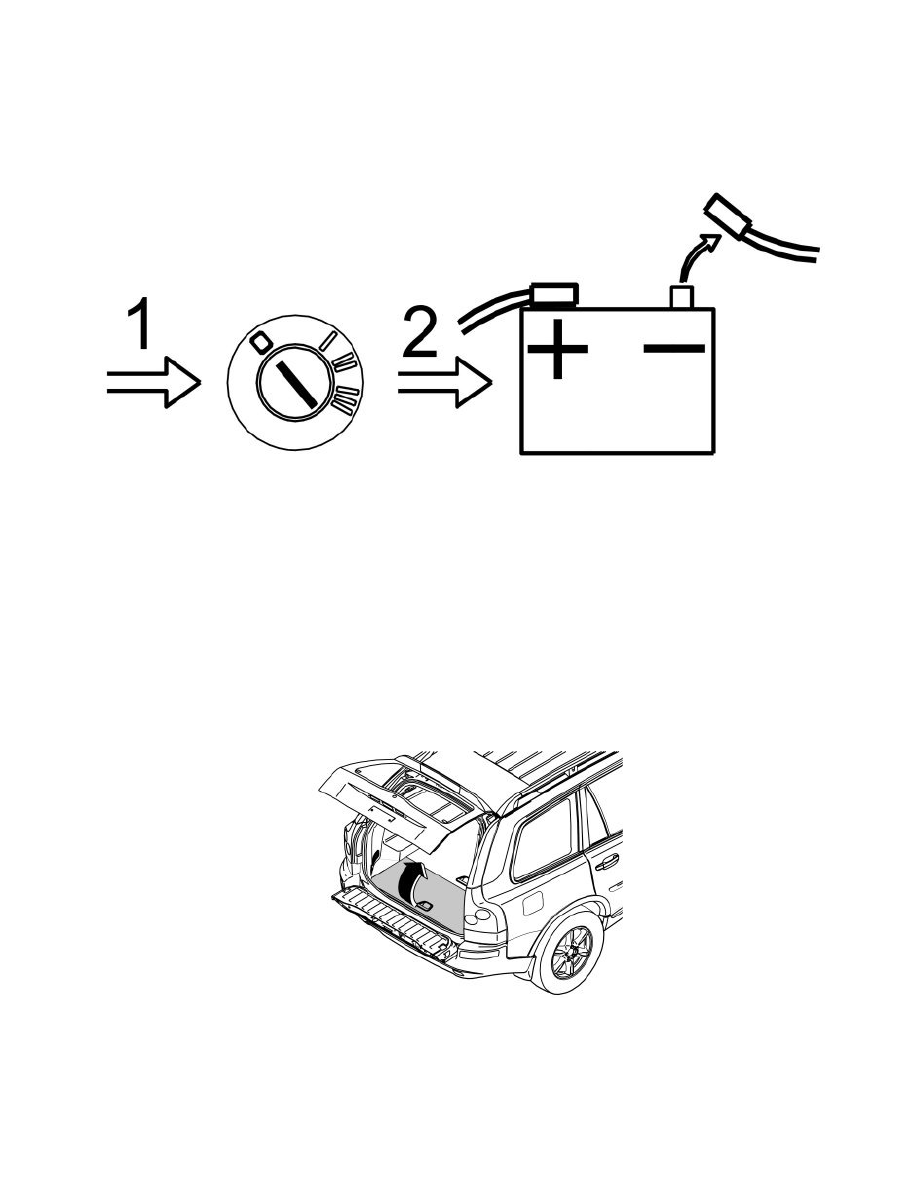 -
Turn the ignition key to position 0
-
Disconnect the battery negative lead.
Note! Wait at least five minutes before disconnecting the connectors or removing other electrical equipment.
-
Clean the bumper. Use a mild soap solution.
Applies to cars with two rows of seats
-
Fold up the rear centre floor hatch. If the floor hatch has a carrier bag holder on the underneath, it is secured by a strap on each of the shorter sides
of the storage box. These straps must be undone
-
Remove the storage box underneath and lift it out
-
On two-wheel drive cars, remove the floor hatch completely by folding it back slightly and pulling it backwards out of its mountings.
Applies to cars with three rows of seats and the integrated carrier bag holder on the underside of the centre floor hatch
-
Fold up the rear centre floor hatch
< PREV PAGE
NEXT PAGE >