< PREV PAGE
NEXT PAGE >
XC90 AWD V8-4.4L VIN 85 B8444S (2005)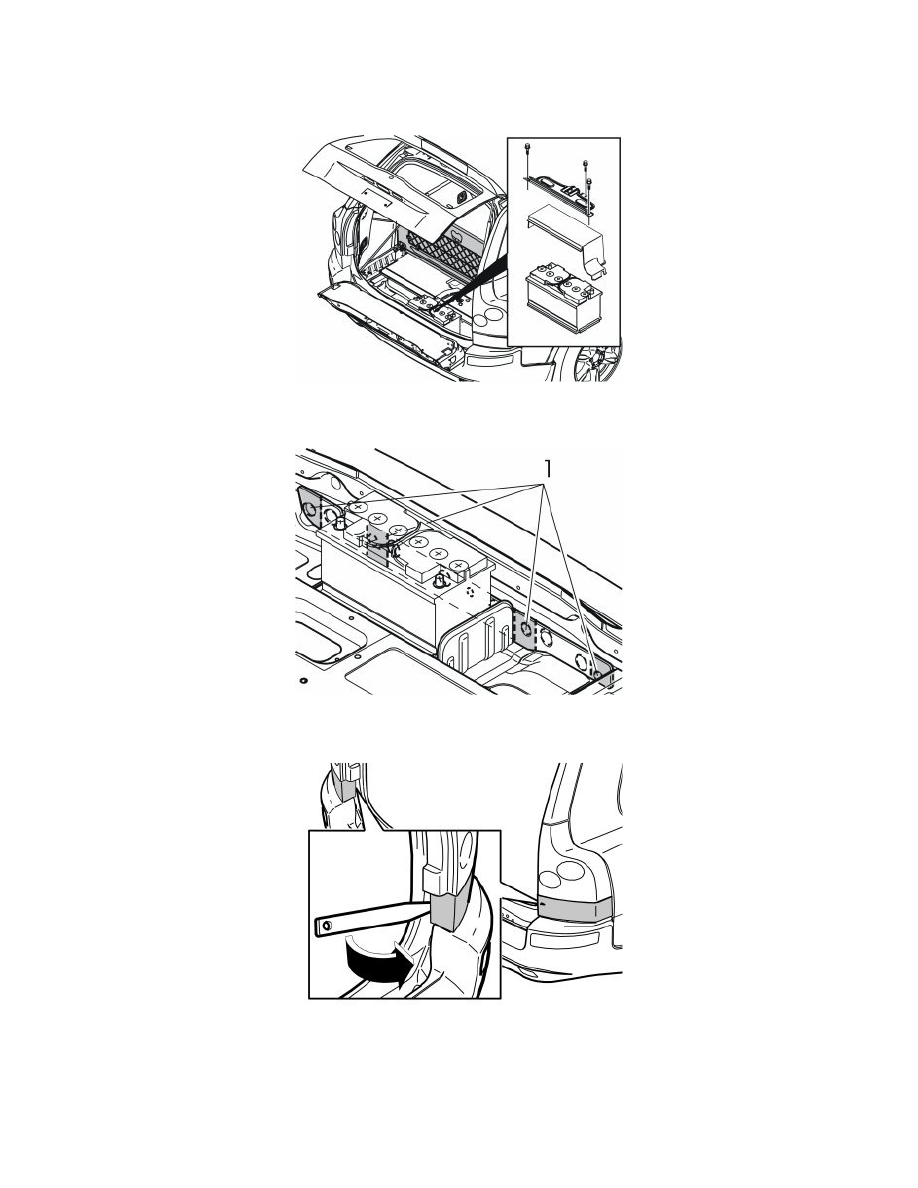 -
Release the two straps on the panel underneath. Lift up the panel at the rear edge. Fold back the floor hatch towards the panel. Lift out the floor
hatch and panel.
Applies to cars with three rows of seats without an integrated carrier bag holder 
-
Lift up the centre, rear floor hatch at the rear edge and lift it out.
-
Remove the three screws in the battery holder. Lift the battery holder out
-
Remove the cover from the battery.
-
Remove the four pre-punched sections (1) from the insulation panel in the rear cross member
-
Remove the four nuts holding the bumper.
-
Remove the panel under the rear lamps on the right and left-hand sides by carefully prying off. Use a weatherstrip tool.
< PREV PAGE
NEXT PAGE >