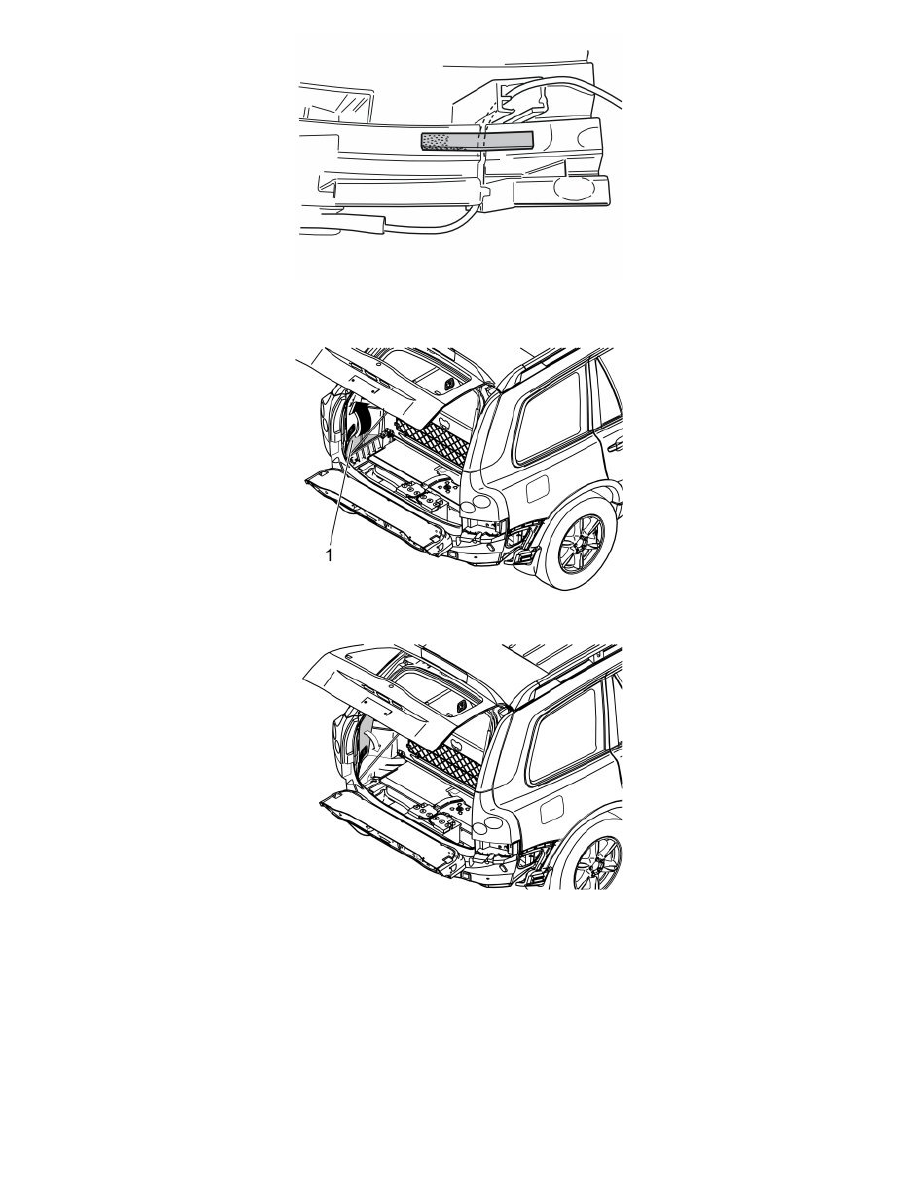 1. Take the piece of foam tape from the kit. Install the foam tape over the cable lead-in on the right-hand side of the rear section of the bumper so that
the cable does not fall out.
-
Remove the left-hand floor hatch (1).
-
Remove the folding side panel from the left-hand side in the cargo compartment.