< PREV PAGE
NEXT PAGE >
XC90 AWD V8-4.4L VIN 85 B8444S (2005)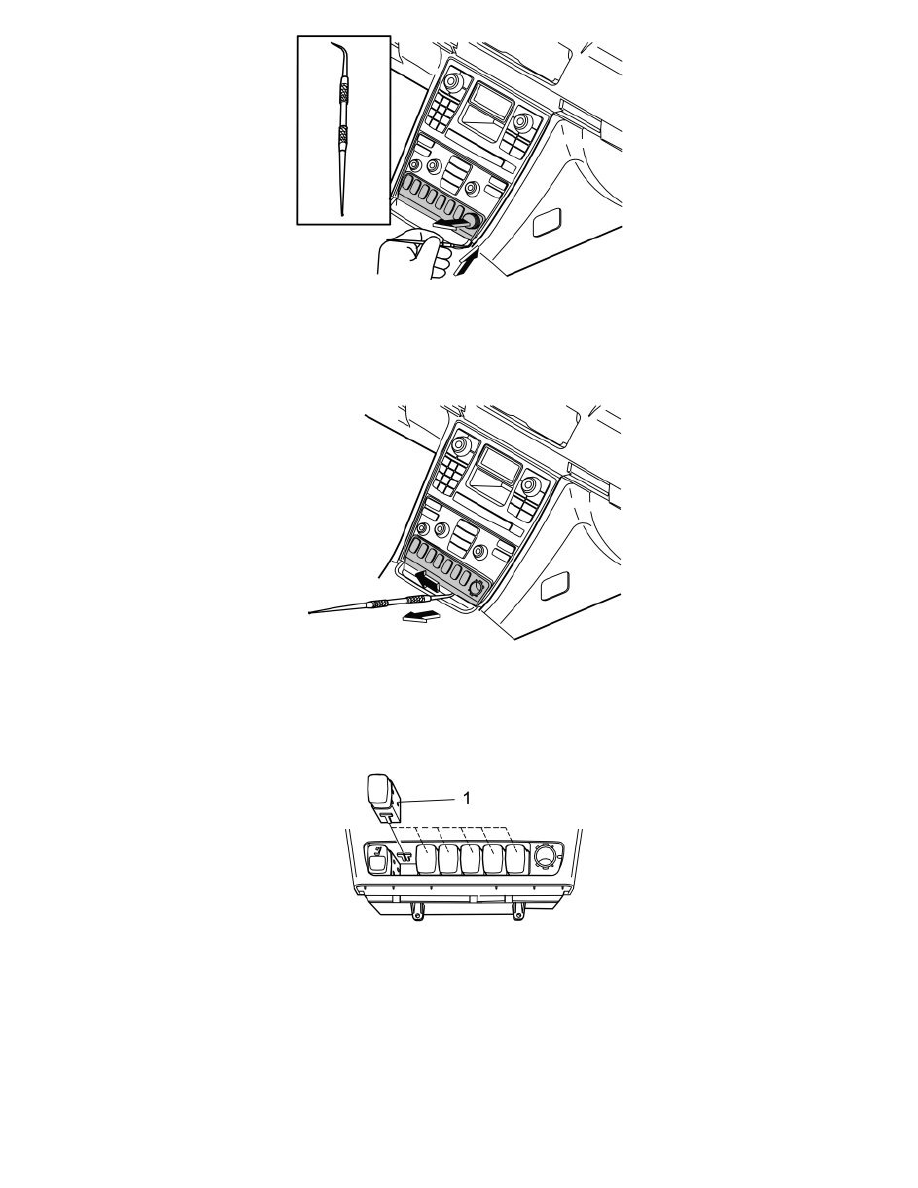 -
Remove the blind cover plug from the 12V socket
-
Take a scriber with an angled tip
-
Insert the angled end of the scriber in the joint on the underneath of the surround for the switch unit.
Illustration B
-
Carefully pull out the surround using the scriber along the underneath of the surround. The surround is secured by three mounting lugs at the top
and lower edges. Do not damage the surround
-
Place the surround to one side.
Hint: The surround with four button spaces can be replaced by a surround with seven button spaces if necessary. This surround is purchased separately.
The switch can be installed in any location.
-
Remove the switch blank. Install the new switch (1)
-
Reinstall the surround and the blind cover plug for the 12V socket.
Applies only to two wheel drive cars up to and including model year -2004
Reinstall:
< PREV PAGE
NEXT PAGE >