< PREV PAGE
NEXT PAGE >
XC90 AWD V8-4.4L VIN 85 B8444S (2005)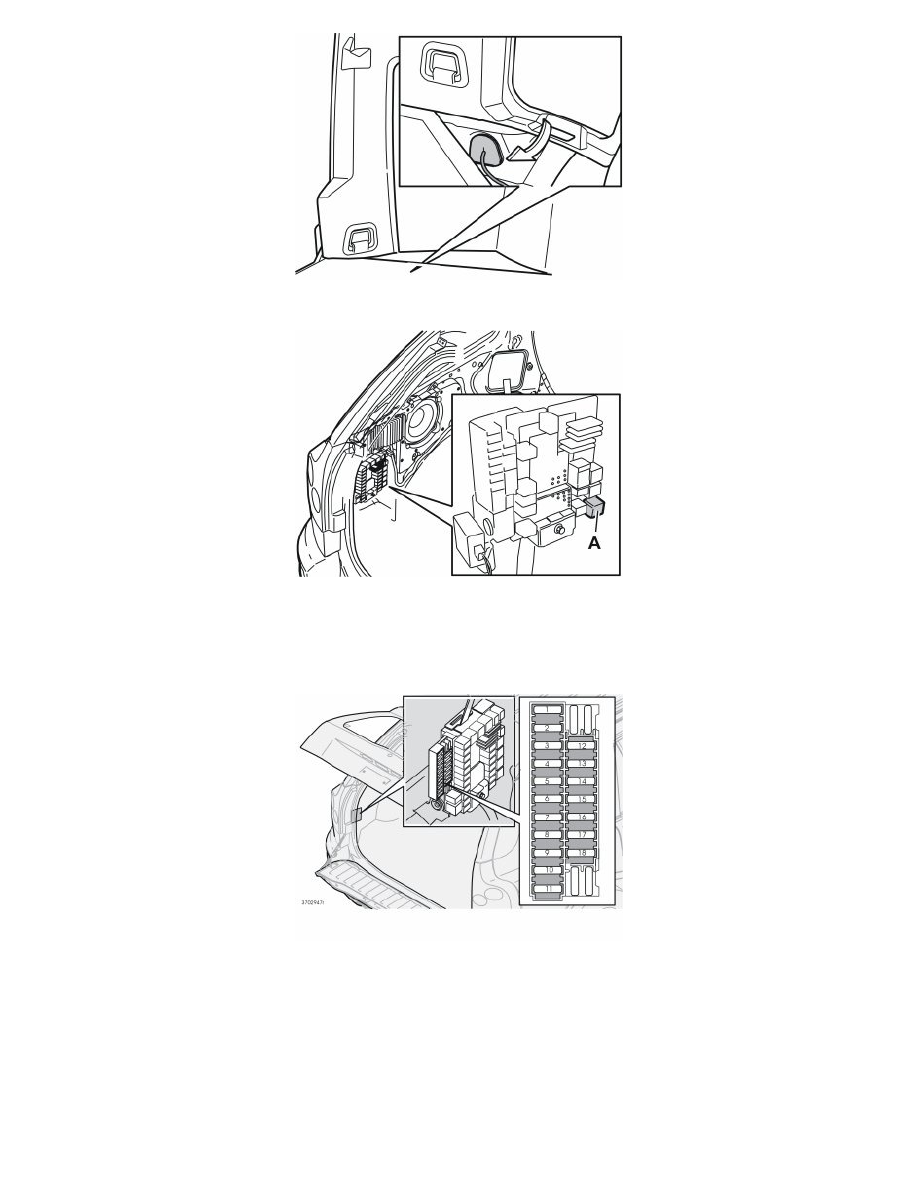 -
Reinstall the expanded polystyrene seal together with the cable harness from the sensors in the hole in the rear cross member.
-
Take the relay from the kit. Install the relay in position MA1 in the lower front corner of the fuse holder.
Installing the switch
-
Applies to cars from model year 2005-: Proceed directly to point 45.
-
Only applies to cars up to and including model year -2004: Install a 20A fuse from the kit in position 15 in the rear fuse holder.
Illustration A
< PREV PAGE
NEXT PAGE >