< PREV PAGE
NEXT PAGE >
XC90 AWD V8-4.4L VIN 85 B8444S (2005)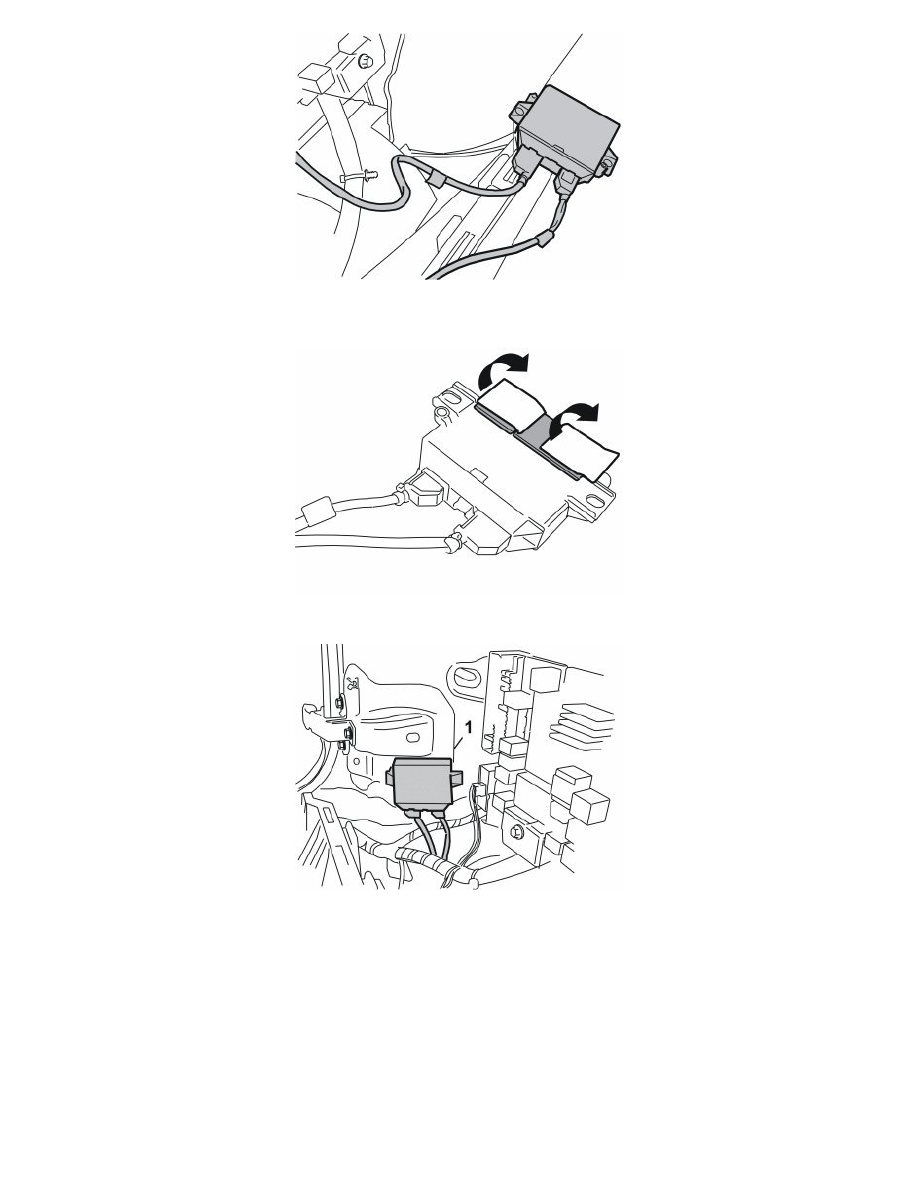 -
Connect the control module to the pre-routed cable harness. Use the black connector from the existing cable harness
-
Connect the cable harness from the sensors to the control module.
-
Remove the backing from the Velcro strips.
-
Press the control module firmly into place on the flat surface, with the wiring positioned behind the existing thick cable harness as illustrated.
The left side of the control module must be at the same height as the edge of the plate (1).
< PREV PAGE
NEXT PAGE >