< PREV PAGE
NEXT PAGE >
XC90 FWD L6-3.2L VIN 96 B6324S2 (2010)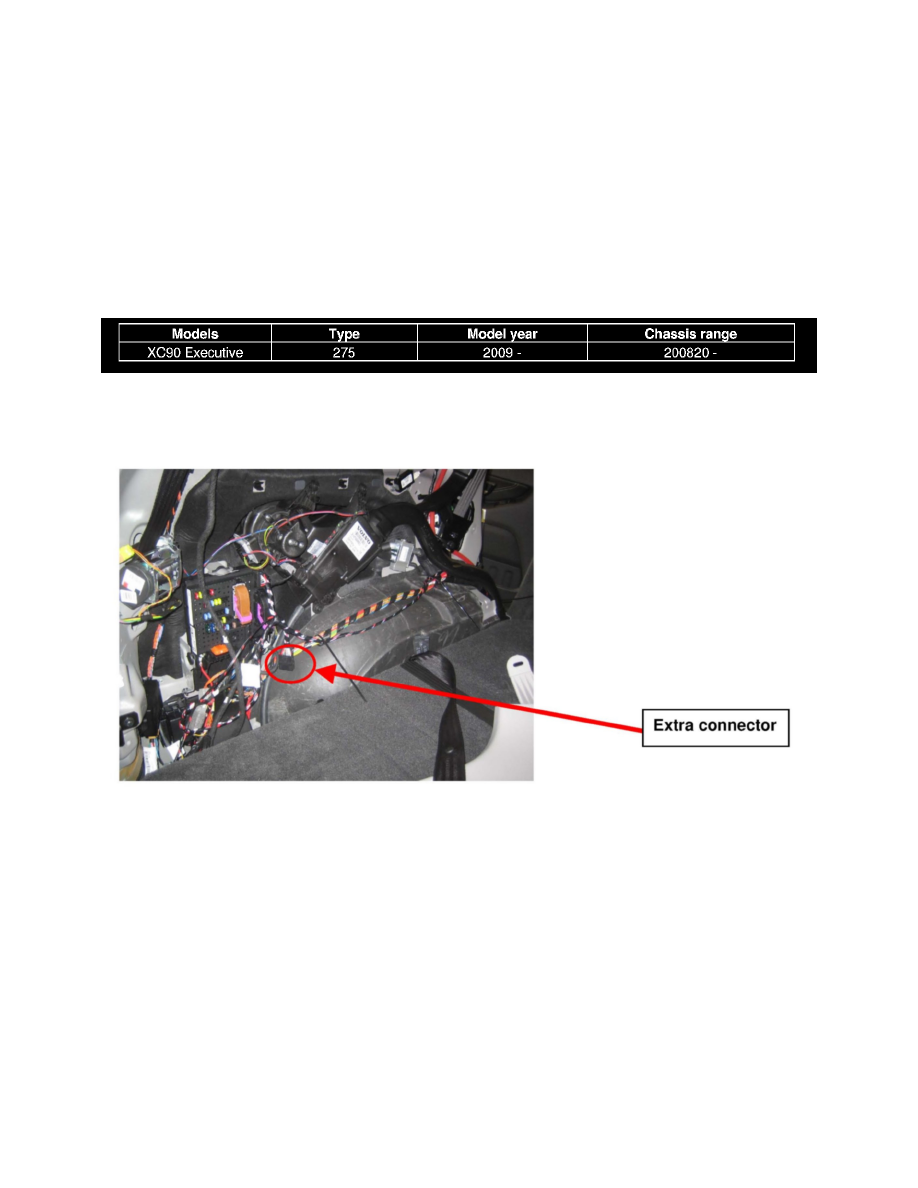 Trailer Connector: Technical Service Bulletins
Electrical - Trailer Tow Harness Connector Information
Retailer Technical Journal 19972
Tow bar harness on XC90 Executive
M/Y2009->
Date 12-10-2008
Reference:
Trailer hitch wiring harness accessory installation instructions
Note! If using a printed copy of this Retailer Technical Journal, first check for the latest online version.
AFFECTED VEHICLES:
DESCRIPTION:
On XC90 Executive cars from M/Y2009 onwards, the tow bar connector in REM (rear electronic module) is occupied by the harness for additional
equipment installed in the XC90 Executive. However, another tow bar connector is located on that harness. See photo.
PRODUCT MODIFICATION: There is a T-junction on this harness and an additional tow bar connector taped to the harness app. 15-20cm (6 - 8 
inches) from the REM.
< PREV PAGE
NEXT PAGE >