< PREV PAGE
NEXT PAGE >
XC90 FWD L6-3.2L VIN 96 B6324S2 (2010)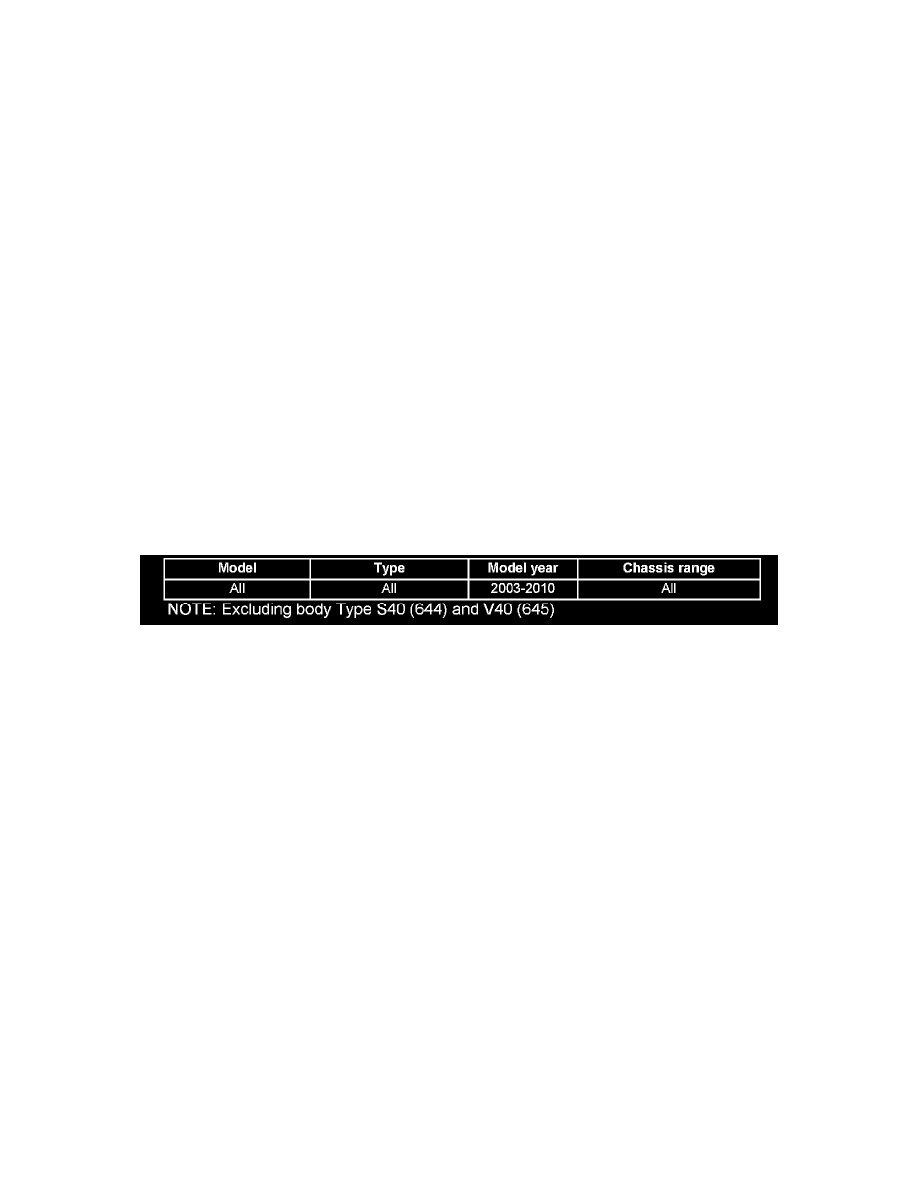 Leak Detection Pump: Technical Service Bulletins
Emissions - Improved EVAP Leak Detection Diagnostics
Retailer Technical Journal 16629
Leakage Detection Diagnostics 
improvements to remedy DTC's
Date 11-18-2009
Reference: VIDA
Note!
If using a printed copy of this Retailer Technical Journal, first check for the latest online version.
NOTE! 
This document supersedes the previous version of Retailer Technical Journal 16629 as well as all versions of TNN 28-74 released 11212008,
1210412007 1012212007, 812412007, 711312007, 61112007, 51112007, 51712007, 111212007 & 511512009.
Volvo Cars of North America is continuing its prior approval process for any claims submitted for the replacement of a Leakage Diagnostic Pump
(LDP/DM-TL).
Claims for repairs including a Leakage Diagnostic Pump with a repair order date on or after May 15th 2009 require a Prior Approval Department
authorization code. Authorization codes for leakage diagnostic pumps will only be available via the Prior Approval Dept., M-F 8:30 am - 6:00 pm
Eastern Time. See below for details.
Prior Authorization is not required for customer pay replacement of the LDP.
Technicians who think they need to replace an LDP to make a repair, should contact the Prior Approval Dept before installing an LDP and have the
information detailed below ready to discuss with the Prior Approval Department agent.
Vehicles:
All material referenced in this document must be followed before contacting the Prior Approval Department.
< PREV PAGE
NEXT PAGE >