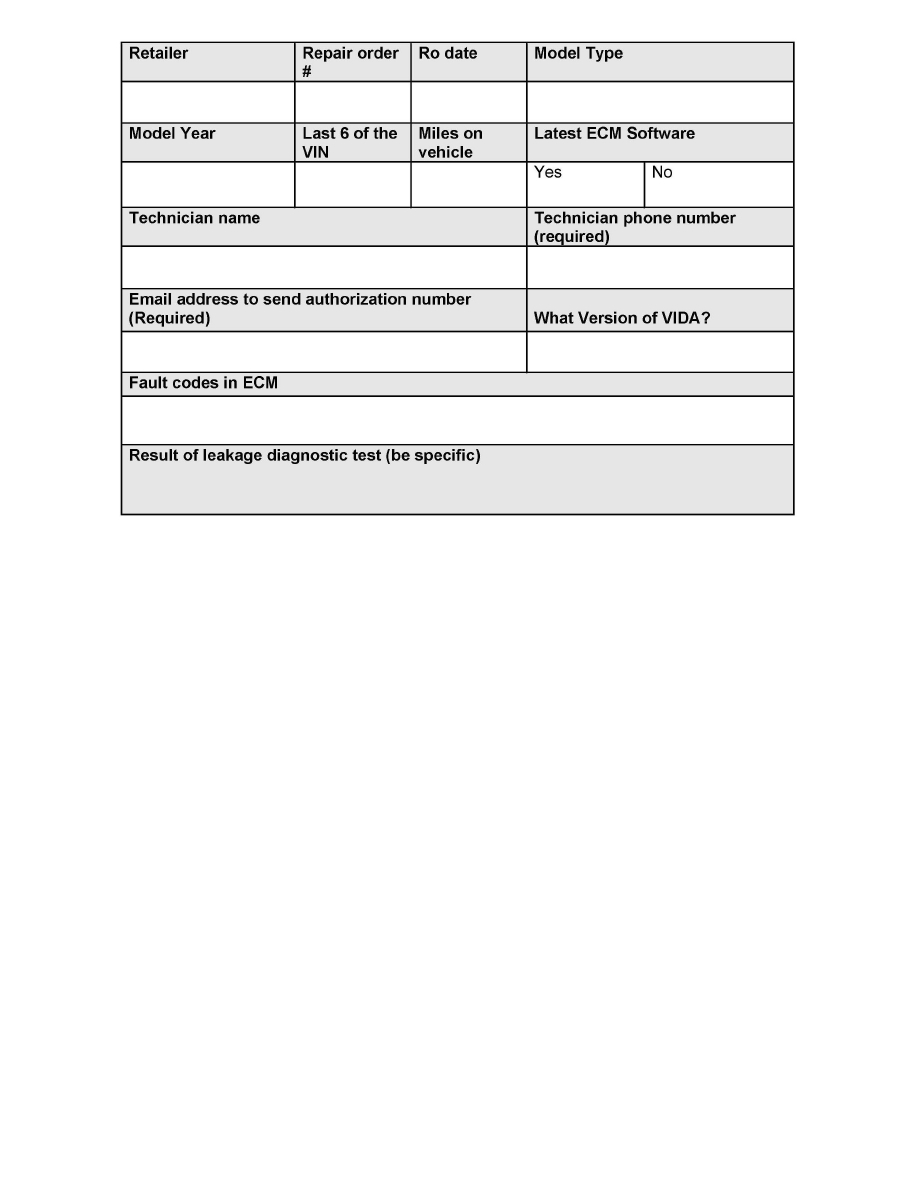 Have the information completely filled out and ready to be discussed. A printed copy of the Quick Test and the DTC's frozen values should be on hand
for reference.
DO NOT fax or email any documentation unless requested by the Prior Approval Department.
Description
The diagnostic monitor for the evaporative emission system small leak from model year 2003 to present, has used a software function that calculates
leakage based on a pressure inferred from the current consumed by an electric pump that pumps air into the fuel tank system. Our analysis has shown that
the current consumption characteristic of the pumps electric motor which is part of the DM-TL (Diagnostic Mode-Tank Leakage) can change as the
pump ages. This can cause a small leak to be falsely detected and the Malfunction Indicator Lamp (Check Engine Light) to illuminate with one of the
following DTCs: ECM - 4308, ECM - 434C or ECM - P044200.
Solution
A new functionality has been developed which uses a new method to accurately diagnose the leakage status of the tank system, independent of any
fluctuations or aging in the DMTL or other components. This new method calculates the pressure in the tank and the mass air flow through the fixed
displacement pump and uses these values together with the common gas law to make an accurate calculation of the actual leak size.
Service:
The quick test won't work properly unless the improved ECM software is installed. Therefore, the first step with the new quick test is to check if the
ECM software includes the improved leakage detection functionality software.
Note:
All model year 2009 and UD vehicles have the improved functionality from production.