< PREV PAGE
NEXT PAGE >
XC90 FWD L6-3.2L VIN 96 B6324S2 (2010)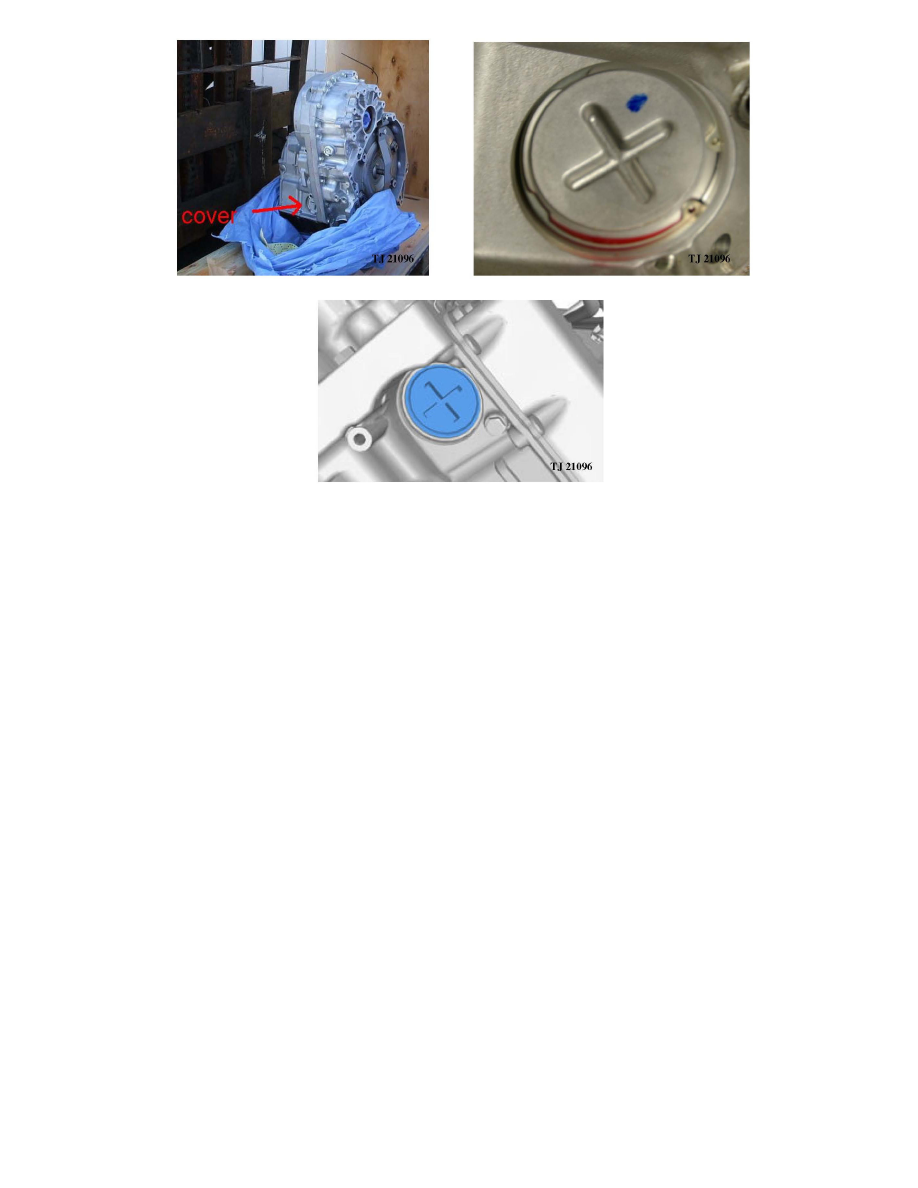 If the automatic transmission fluid is leaking from the B1 servo cover (shown in photos), replace the cover and 0-rings according to the following
instructions.
1.
Note! Some variation in the illustrations may occur, but the essential information is always correct.
Preparations
2. Drain the transmission of fluid according to VIDA:
INFORMATION
REPAIR
Removal, replacement and installation Power transmission
Transmission Transmission automatic (hydromechanical) Transmission oil
3.
Caution! Make sure that the area around the component is clean and free of foreign material.
Use: Cleaning agent, 1161721.
Caution! Observe cleanliness when handling the components.
Removal
4.
Warning! Make sure that the vehicle does not lift off the hoist when using the transmission jack.
Use: Jack 9985972 and counterhold 9995656. Push the piston up and remove the locking ring.
Note! Use absorbent pads suitable for drying any fluid that runs out.
Lower the jack carefully and remove the cover, piston and spring.
Caution! It the piston is damaged, the transmission must be replaced.
< PREV PAGE
NEXT PAGE >