< PREV PAGE
NEXT PAGE >
XC90 FWD L6-3.2L VIN 96 B6324S2 (2010)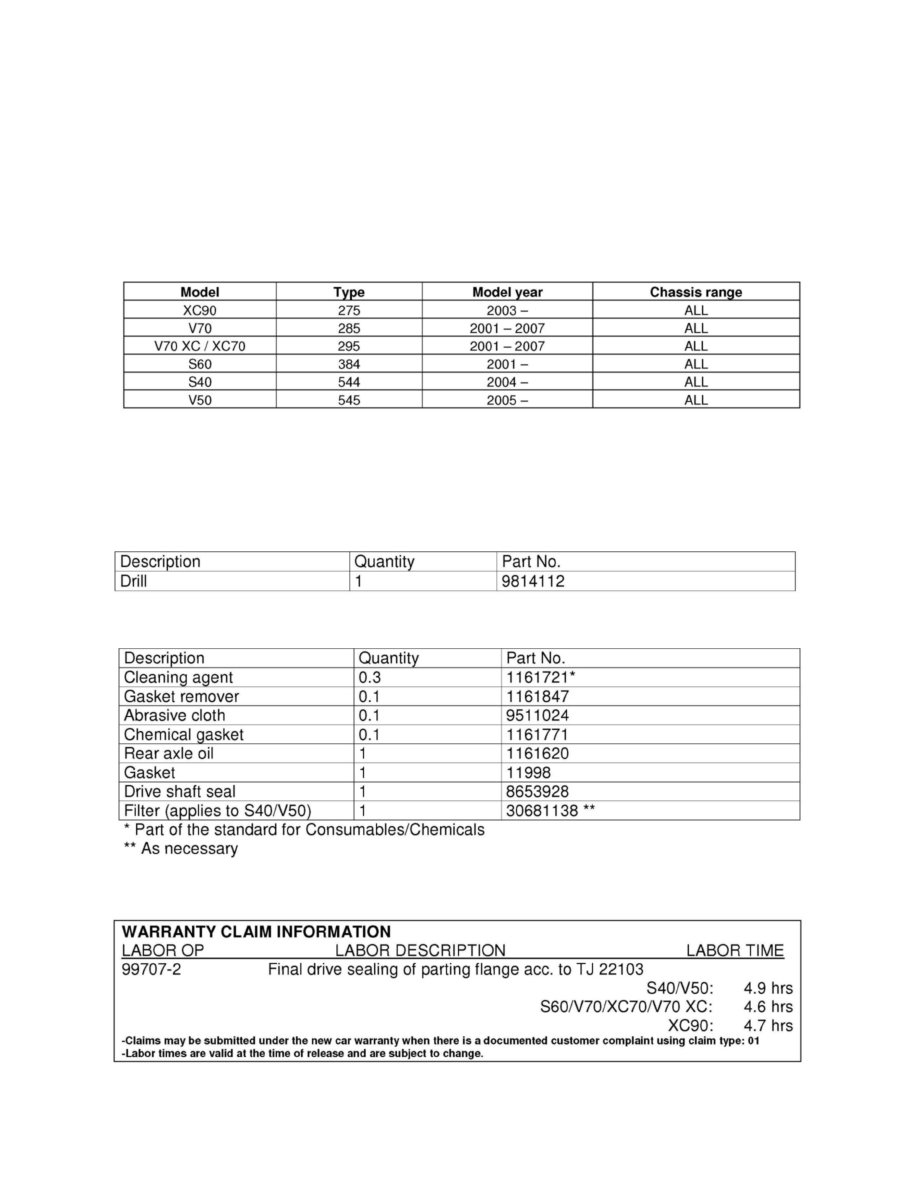 Technical Service Bulletin # TJ22103
Date: 091223
Drivetrain - Rear Differential Leaking And Resealing
22103
Rear differential housing, Leakage and resealing
Date 12-23-2009
Reference: VIDA, VSTG
Note!
If using a printed copy of this Retailer Technical Journal, first check for the latest online version.
AFFECTED VEHICLES
DESCRIPTION:
Oil leakage/moisture from the rear differential housing halves can be resolved by resealing the housing and replacing the seals. The rear differential itself
does not normally need to be replaced.
TOOLS
MATERIALS
WARRANTY CLAIM INFORMATION
Service
< PREV PAGE
NEXT PAGE >