< PREV PAGE
NEXT PAGE >
XC90 FWD L6-3.2L VIN 96 B6324S2 (2010)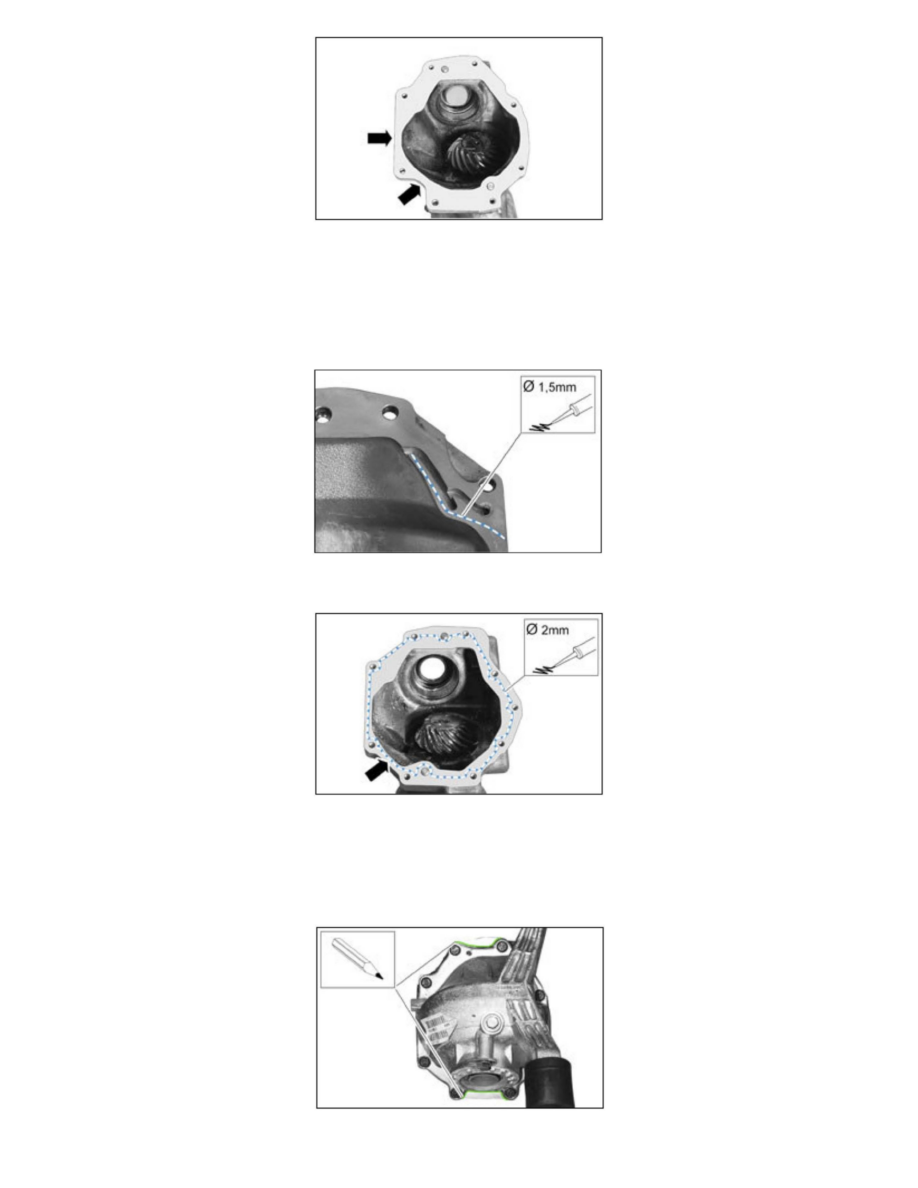 14. The mating surface between the cover and the final drive housing is narrow at certain places.
There are 2 critical areas, see the arrows. It is important that the sealant bead is applied correctly at these locations.
Apply a short bead of sealing compound at these locations only and install the cover. Remove the cover and check that the bead is not outside the cover's
mating surface. Wipe away the sealing compound and clean using isoproponal PN 1161721.
15. Applies to covers on all vehicles: Apply a 1.5 mm (approx 1/16") bead of sealing compound to the cover.
16. Applies to XC90: Apply a bead of 2.0mm (approx 5/64") sealing compound as illustrated.
Note!
Note where the bead is to be applied at the arrow.
17. Steps 17 and 18 apply to XC70/V70/S60: Mark up the mating surface for the cover using a marker pen.
< PREV PAGE
NEXT PAGE >