< PREV PAGE
NEXT PAGE >
XC90 FWD L6-3.2L VIN 98 B6324S (2007)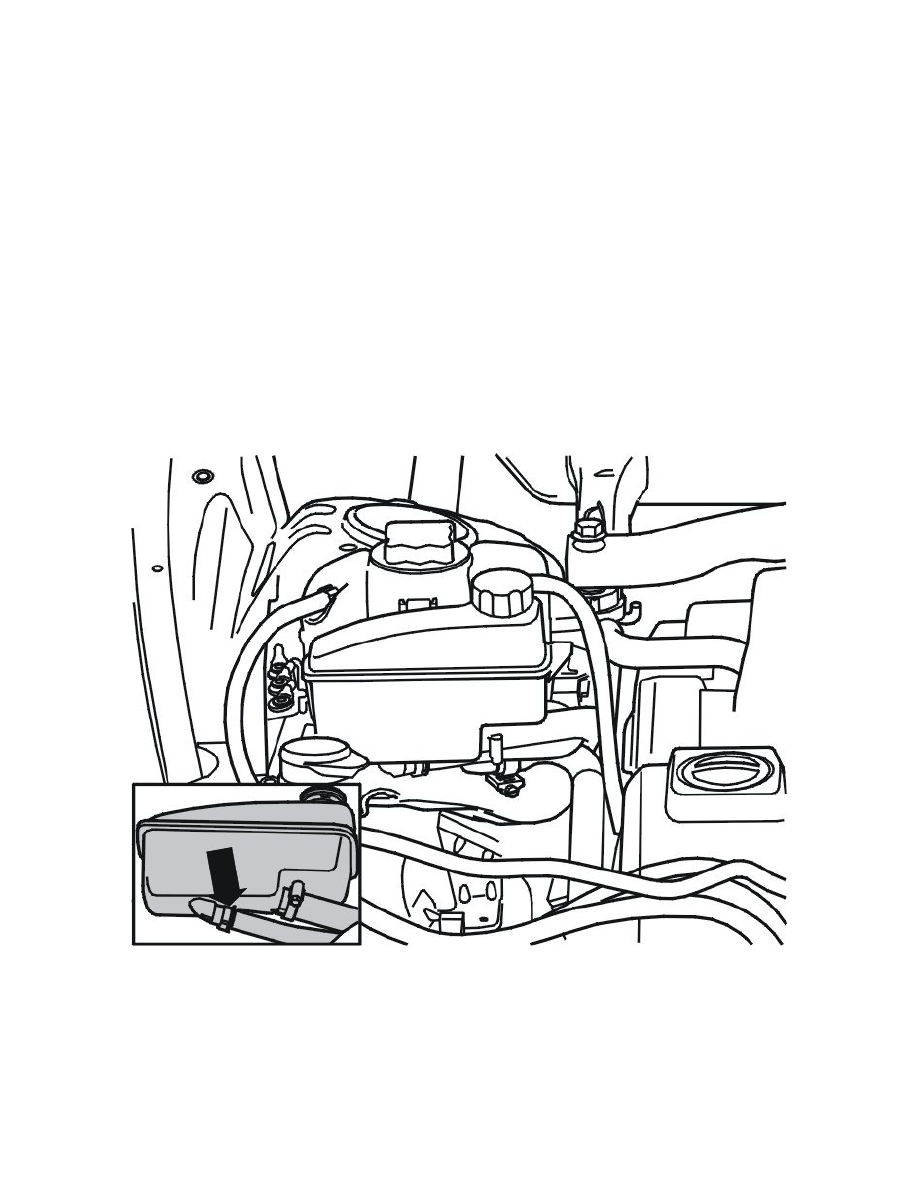 Power Steering Line/Hose: Service and Repair
Return Pipe/Hose, Steering Gear, Replacement
Return pipe/hose, steering gear, replacement
Special tools:
999 5460 Lifting hook See: Tools and Equipment/999 5460 Lifting Hook 
999 5716 Reading off tool See: Tools and Equipment/999 5716 Reading off Tool 
999 7070 Mounting See: Tools and Equipment/999 7070 Mounting 
Note! The illustrations in this service information are used for different model years and/or models. Some variation may occur. However, the
essential information in the illustrations is always correct.
Removal
Preparations
Remove:
-
the battery cable, see: Battery, disconnecting See: Starting and Charging/Battery/Service and Repair/Procedures/Battery, Disconnecting 
-
the front wheels on both sides.
Removing the return pipe
Warning! Avoid skin contact with the oil.
Lift up the oil reservoir. Place paper under the oil reservoir for any oil spillage.
Position a container under the oil reservoir. Remove the hose with the clamp from the oil reservoir. Drain the oil.
Note! Make a note of the oil pipe's location
Release the oil hose from the tie strap and the clip on the engine cooling fan (FC).
Removing the bolts to the torque rod
< PREV PAGE
NEXT PAGE >