[PREV PAGE]
NEXT PAGE >
XC90 FWD L6-3.2L VIN 98 B6324S (2007)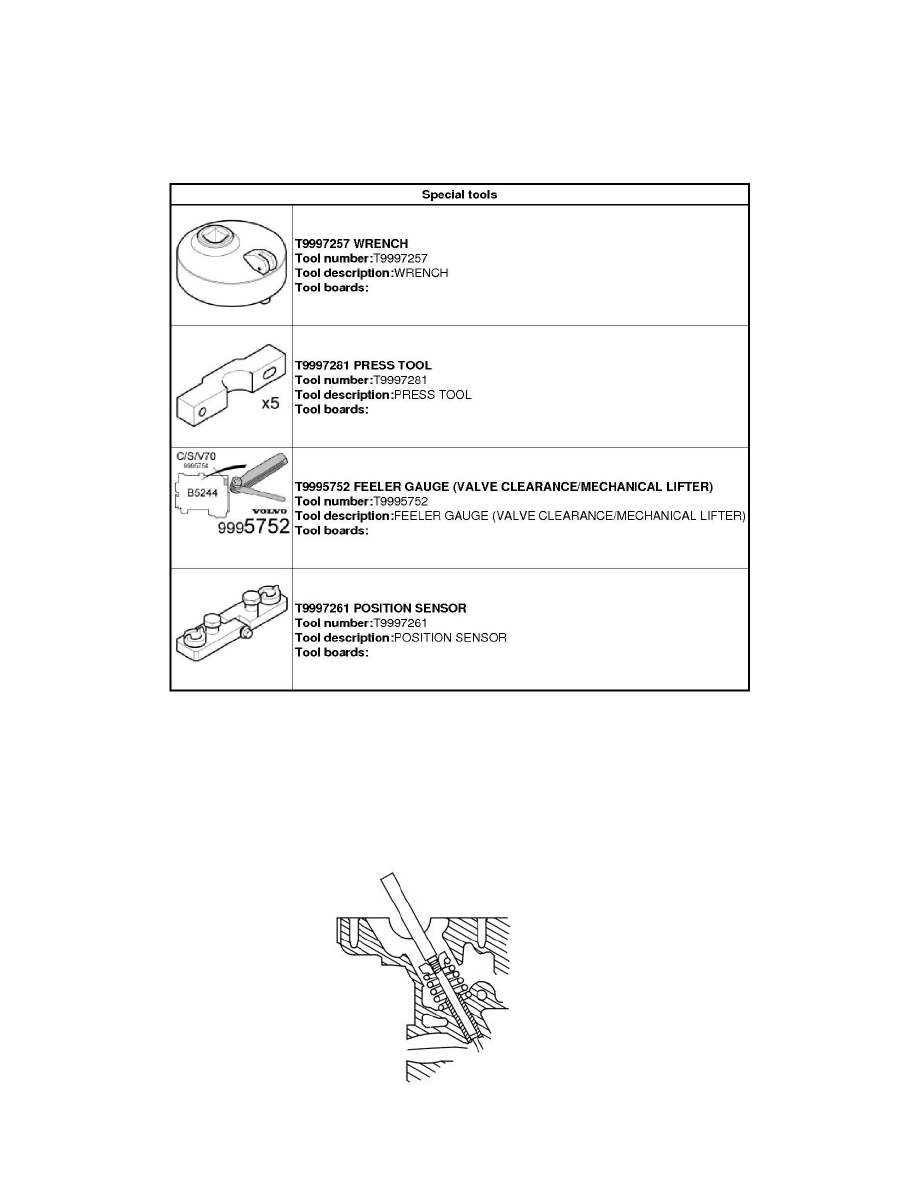 Valve Clearance: Adjustments
Valve clearance check, adjustment
Operation number: 21433-3
Note! Some variation in the illustrations may occur, but the essential information is always correct.
Removal
Note! Removal steps in this procedure may contain installation details.
Replace the valve cover as necessary. Refer to: Valve cover, B6324S See: Engine, Cooling and Exhaust/Engine/Cylinder Head Assembly/Valve
Cover/Service and Repair 
Preparations
To ensure that the valves lie correctly in their seats, carefully tap on the valve stem ends. Use a drift made of plastic, brass or aluminum to protect the
valve and the surface of the valve lifter. The sound that arises during tapping will indicate if the valve is properly positioned.
[PREV PAGE]
NEXT PAGE >