Central Electrical Unit Engine Compartment|Page 1730 >
< Central Electrical Unit Engine Compartment|Page 1728
XC90 FWD L6-3.2L VIN 98 B6324S (2007)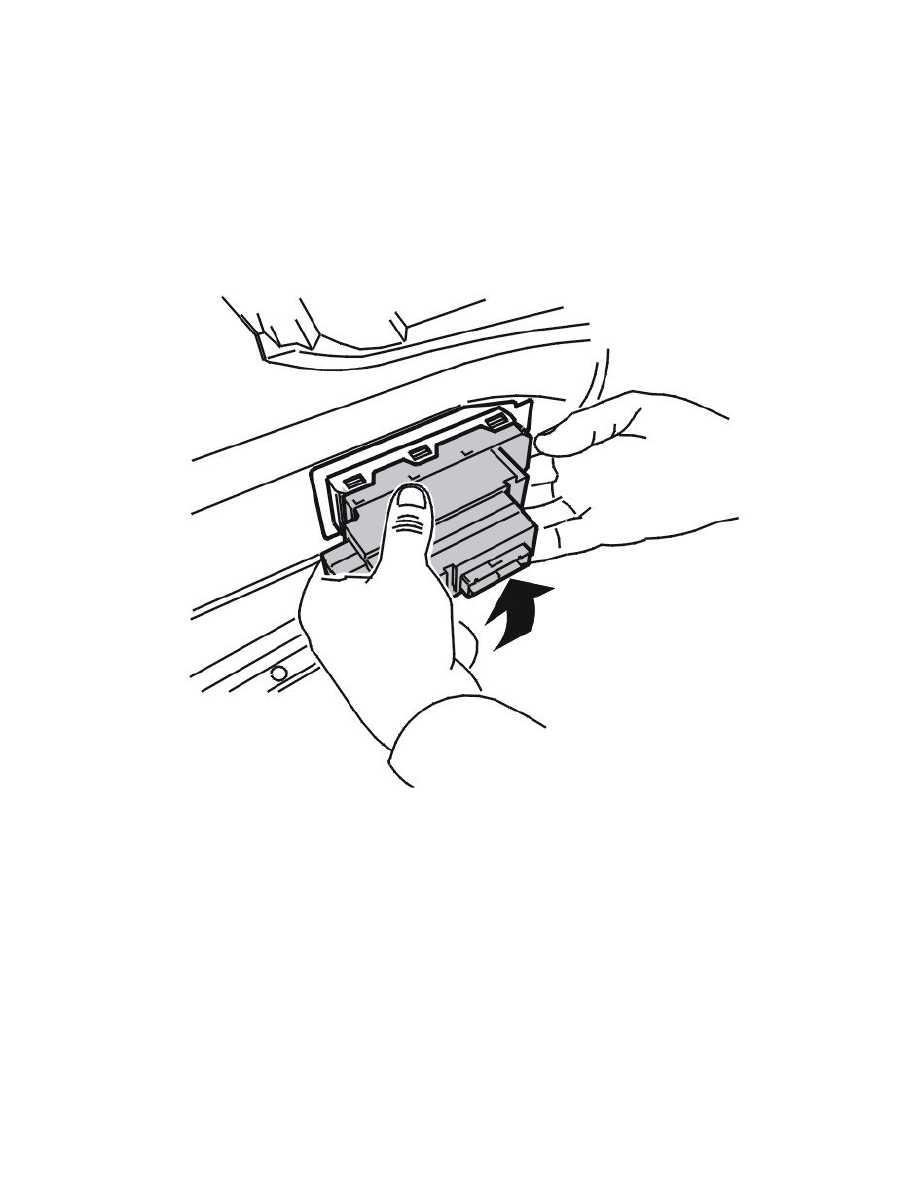 Passenger Door Module (PDM)
Passenger door module (PDM), replacing
Preparations
Caution! New software can only be ordered when the control module is installed in the car. VIDA reads off the new control module identity
which is required to order the correct software.
Always check that the control module and control module box connectors do not have bent or damaged terminals or sockets. This may have been the
cause of the fault.
Removing the passenger door module (PDM)
Ignition off.
Remove:
-
the door panel, see Replacing the front door side panel See: Body and Frame/Doors, Hood and Trunk/Doors/Front Door/Front Door Panel/Service
and Repair.
-
the nut and screw holding the control module in place
-
the connectors.
Grasp the underneath of the control module. Press upwards. Carefully pull the module from the lower catches.
Central Electrical Unit Engine Compartment|Page 1730 >
< Central Electrical Unit Engine Compartment|Page 1728