Transmission Control Module (TCM)|Page 2373 >
< Transmission Control Module (TCM)|Page 2371
XC90 FWD L6-3.2L VIN 98 B6324S (2007)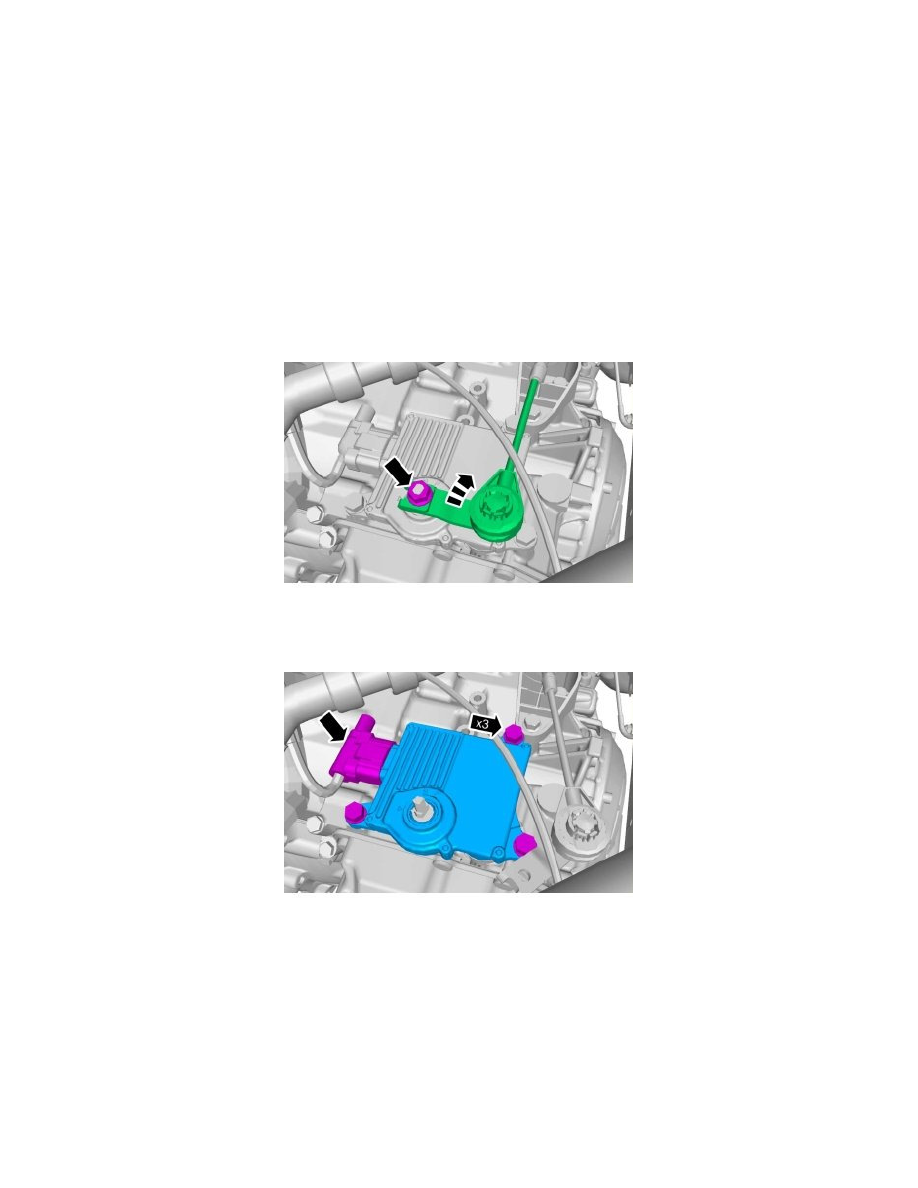 Control Module: Service and Repair
Transmission control module (TCM)
Operation number: 43715-2
Note! Some variation in the illustrations may occur, but the essential information is always correct.
Removal
Note! Removal steps in this procedure may contain installation details.
Note! Make sure that the gear selector is in neutral (N).
Remove the following items:
-
battery negative lead. Refer to: Battery, disconnecting See: Starting and Charging/Battery/Service and Repair/Procedures/Battery, Disconnecting 
-
auxiliary bracket. Refer to: Auxiliary brackets, B6324S See: Engine, Cooling and Exhaust/Engine/Drive Belts, Mounts, Brackets and
Accessories/Engine Accessory Bracket/Service and Repair 
Caution! Make sure that the terminals or pins/sockets of the transmission control module (TCM) and the connectors are not bent or damaged.
Tighten, gear selector mechanism (nut). Refer to Specifications See: Specifications/Mechanical Specifications/Starting and Charging 
Installation
Transmission Control Module (TCM)|Page 2373 >
< Transmission Control Module (TCM)|Page 2371